Tristan Knoertzer is what you would expect of a proper Chamonix Guide. He has the spirit of the mountains flowing through his veins and is the second generation of guides in his family.
While he was born and raised in Chamonix, the temple of Alpinism and Mountaineering, his vision goes beyond our borders.
He dreams about carrying on the tradition of guiding and of the Compagnie des Guides as well as pushing the limits abroad.
An accomplished champion, a dynamic guide, and an inspiring trajectory.
Follow Tristan Knoertzer on
Instagram | Website | Podcast on the melt of the permafrost (FR)
---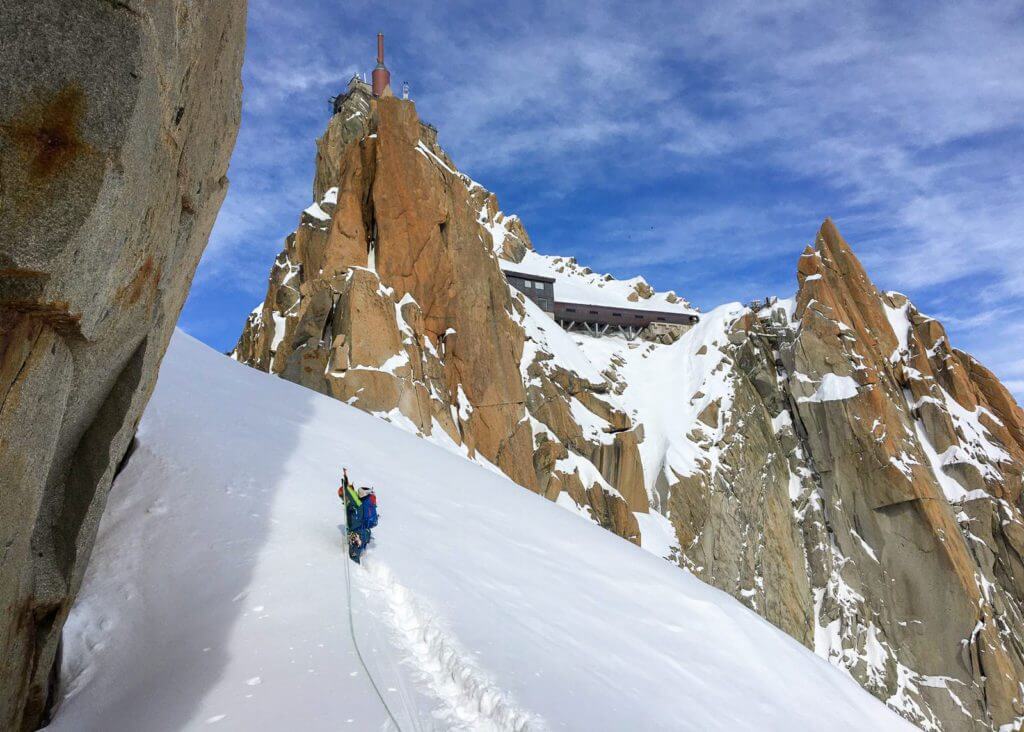 Tristan Knoertzer, like father, like son… or not
Can you briefly tell us about your background?
I was born in Chamonix, but my family was not from here originally. They moved right before I was born. My mother was a journalist and then changed to the real estate space. My father was a mountain guide, but I did not grow up with him.
In Chamonix, a father who is a guide, you were destined to be a guide?
Well, in the beginning, I liked being in the mountains, but I really didn't want to be a guide. I think I felt it was a bit too slow for me. Maybe I thought it wasn't as intense as I wished/ thought this job could be.
So what did you enjoy when you were younger?
I was really into rock climbing and judo. Judo quickly became hard for me. The sport is very demanding in term of weight control. As a teenager, I was between two different weight groups. That meant I either had to lose some weight or gain a lot of weight to be competitive.
Because of this, I went full speed into rock climbing and became national champion!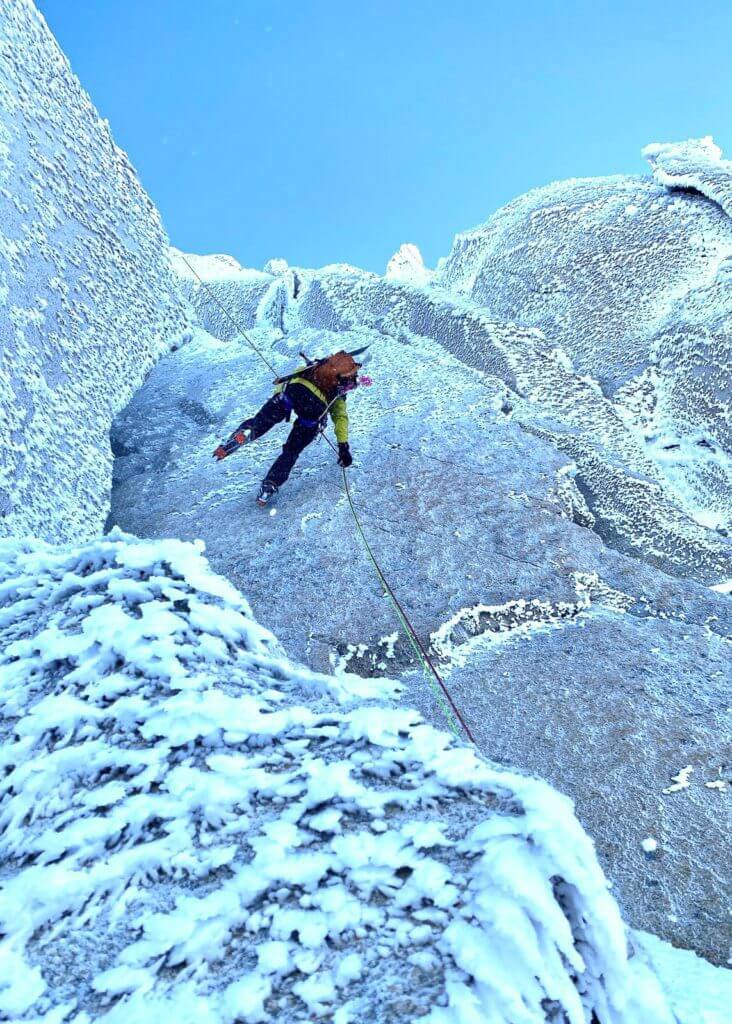 Growing with the mountains
How/ when did you move into alpinism / mountaineering?
Because I grew up in Chamonix, I've always "been into" mountaineering. That said, it's really when I went to boarding school that I developed my skillset and proper love for the mountains that lead me to guide.
At boarding school, you study during the week, and when you go home for the weekend, you are completely free. Because of that schedule, I had a lot of time, every week, every weekend to go to the mountains. As it wasn't really the same for other people of my age, I went out with older people than me.
It helped me become mature much quicker, and it allowed me to learn extremely fast. It kind of shaped me for the guide I am today.
Did you become Chamonix guide right after high school?
Just after high-school, I went to Peru for some sort of expedition, with people much older than me (including some who were preparing to become guides). It was quite a mission for me as I had to plan an entire expedition with only €1,000 in my pocket!
After high school, I went to study law. At the same time, I passed the exam to become a ski instructor. Then I realised that I ticked all the different tours you need to apply to become a Chamonix guide. At the time, my father told me he would be happy to help me finance my guide training, but I first had to obtain a Master degree.
I went to business school in Grenoble and became a guide after this.
Did you go abroad a lot in addition to your expedition in Peru?
Yes, I joined the "FFME" (the French federation of Rock Climbing and Mountaineering) for 3 years. It was great! I had the chance to go to the USA, Morocco…
After a holiday trip to the Philippines, I decided to put together a project, the borderline project, to help an association there that helps young girls who have been sexually abused. The borderline project did not bring me too far away from Chamonix. It was a 300km loop in France, Switzerland and Italy without using any motorised vehicle.
Does your job as a Chamonix guide take 100% of your time?
No, I would say it's 60% guiding and 40% project management. I also work with the Compagnie des Guides to prepare the 200-year celebration. Anyway, I really think being a mountain guide is an extraordinary job when you can choose when you can go out. If you are forced to go out, go with clients 100% of your time, it's when it becomes more dangerous, and it feels more like a prison.
You are not old but can you see some sort of evolution of the role/ job of a guide?
That is for sure! The job is evolving a lot with the different impacts of climate change. A lot of tours are not really possible anymore. Because of the permafrost melting, many of the traditional routes are now too dangerous because of falling rocks. Others are only doable during a tight window every year.
The job is correlated with nature and climate change. It's in constant evolution. When nature changes, we, as a guide, need to change our approach, the way we read the mountain etc…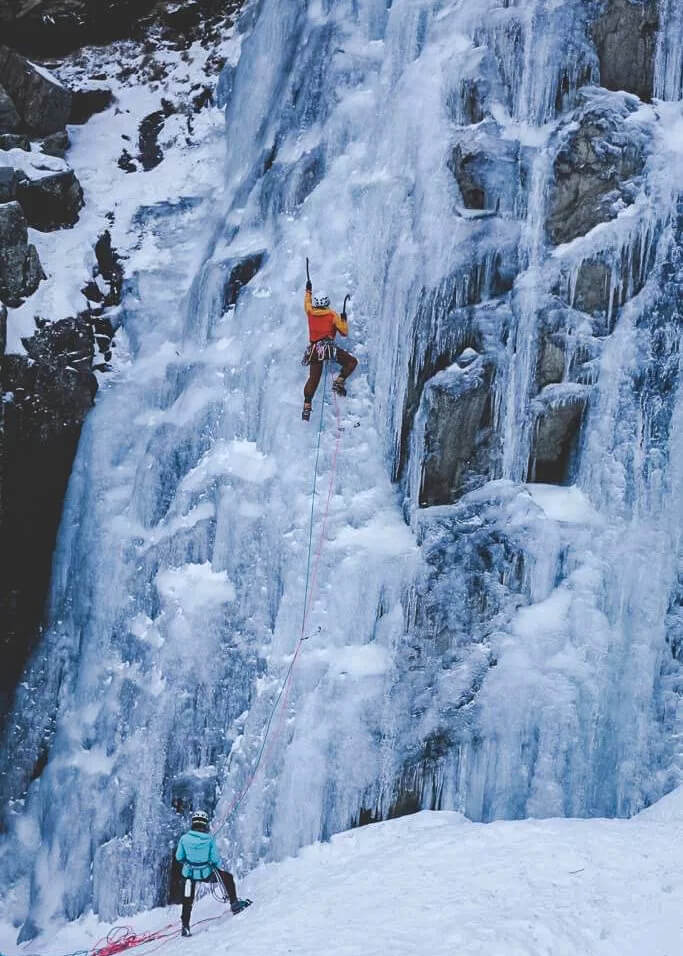 What is lying ahead?
What are your current projects?
I'm trying to build my house! I think I have some skills in the mountains, but I'm really not good with a hammer.
More seriously, I'm in charge of the organisation of the 200-year celebration of the Compagnie des Guides, which is next year. Not very easy with covid, but I'm organising different events for the occasion.
Anything abroad?
I have the chance to have a fairly international clientèle. I'm currently organising, with my father, an expedition to climb one summit in the Manaslu region for next autumn. It's in Nepal and will be 7,000+ meters.
It will be with a group of French and English clients.