Abel Moga's spectacular fall in the FWT23. Abel Moga, one of the Tour's riders, experienced a surprising fall during Thursday's Ordino Arcarlís Pro, the second event of the 2023 Freeride World Tour.
Despite meticulous preparation, including studying the south face of Pic de les Planes, there is a significant difference between theory and practice in this extreme skiing discipline, and Moga lost control while jumping.
The skier from Val d'Aran, who started with the number one bib, encountered difficulties navigating a tight rock channel. Despite regaining stability with quick turns, he grazed the stones with the tails of his skis.
This, combined with the speed he had gained on the steep slope, resulted in a loss of balance. Ultimately, after attempting an aerial acrobatic manoeuvre, he was thrown off the landing.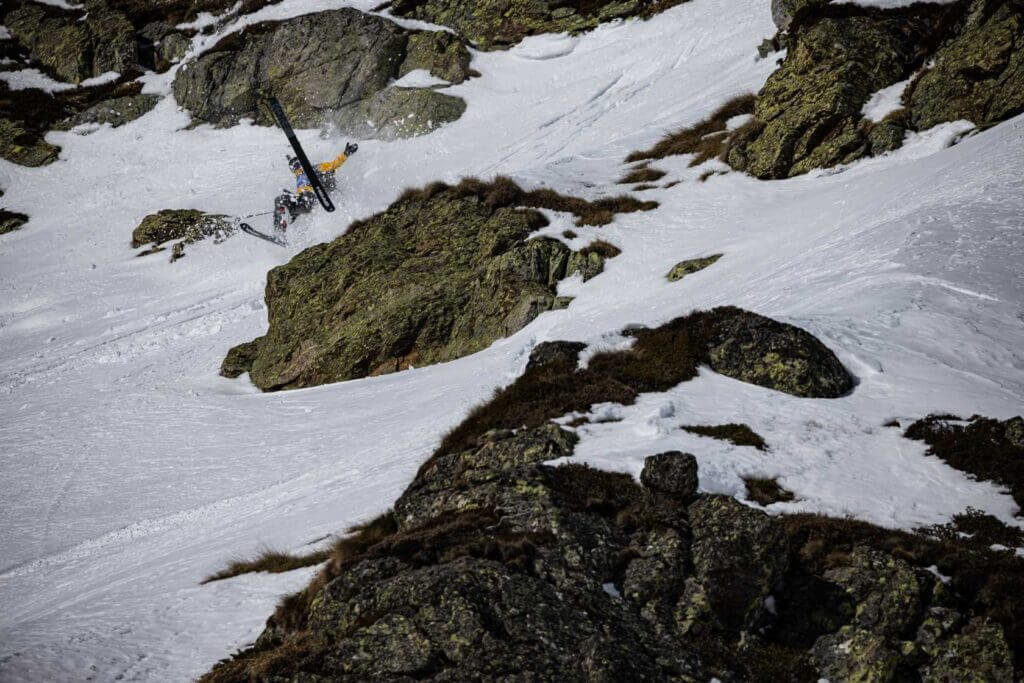 From that point, the rider started tumbling down the mountain. Despite retaining his skis, he encountered another rock formation, destabilising him further. After falling over 40 meters, the snow finally stopped his descent. Promptly, as required by the World Cup security protocol, Moga assessed his physical condition and raised both hands in the air, signalling that he had no serious injuries and could descend on his own. The organization later confirmed that he was unharmed.
What's one the line for Abel Moga after his fall on the FWT23?
After the setback in Andorra and a seventh-place finish at Tuc de Bacivèr de Baqueira, Moga departs the Pyrenees without securing a spot in the World Cup final, the Xtreme Verbier. To qualify, he must finish within the top 11 freeriders in the first three events of the year.
Currently ranked 14th in the overall standings, the season is still on the line for Moga in the upcoming event, the Kicking Horse Golden BC Pro, taking place from February 17 to 22 in Canada.