Enric Rabert is a Spanish freeskier riding on Rip'n Wud. He started skiing at a very young age, first competing in Alpine racing.
He now competes on the Freeride World Qualifier. Enric started freeriding to reconnect with nature and free himself from the rules that go with Alpine racing.
Supported by Rip'n Wud, Peak Performance, Desperados, Skiz1700, Purenees Poles and Ozona Crossfit, he is a driven athlete. Skiing is a passion, not a job.
Follow Enric Rabert on
---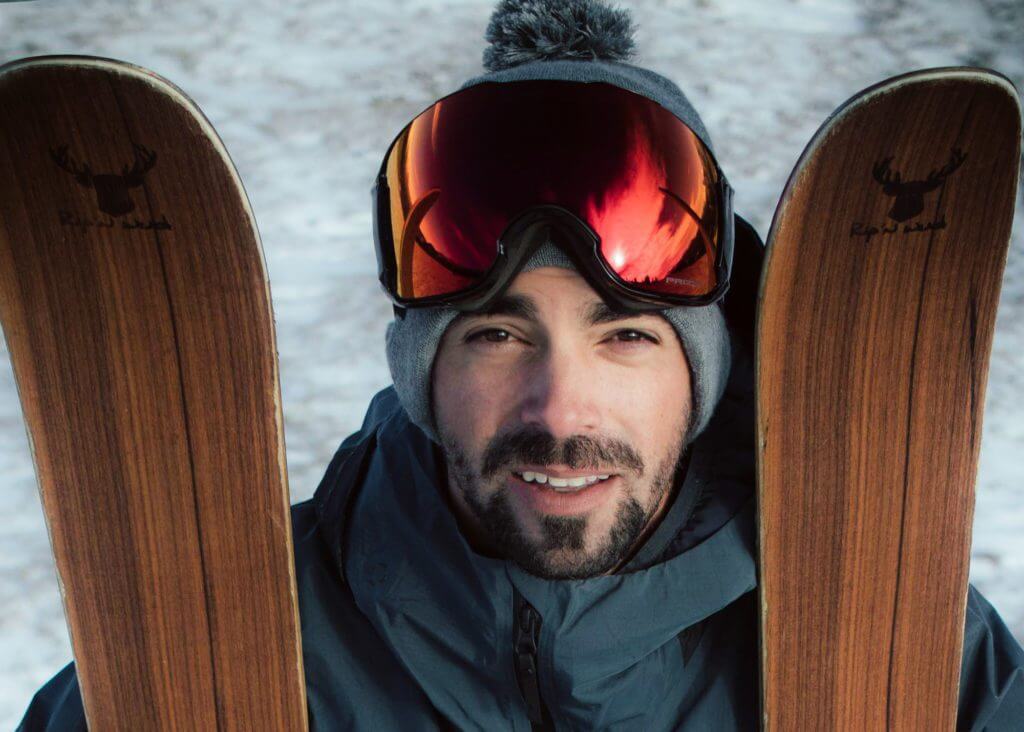 What is your background as a skier?
I come from a small town near Barcelona, in Catalonia. I started skiing very early, on short plastic skis.
Around eight years old, I started competing in Alpine Ski races and ended in FIS competitions until I turned 20.
Unfortunately, when I went to university, I had to stop competing as I did not have sufficient time to train, but don't get me wrong, I'm glad I studied (laugh).
I kept skiing quite a lot – every weekend.
What did you do when you stopped competing? Where did you ski?
I left alpine skiing, and I started free-skiing. I liked racing, but it came with too many rules. For me, it was a bit of a disconnect with the environment, the mountains and nature.
Spain is not the snowiest country in Europe. If you think of "mountains" and "snow", you do not think of Spain. Of course, I skied in Spain, but I was and still am travelling a lot. I go to Switzerland, France, Italy, or Andorra, for instance.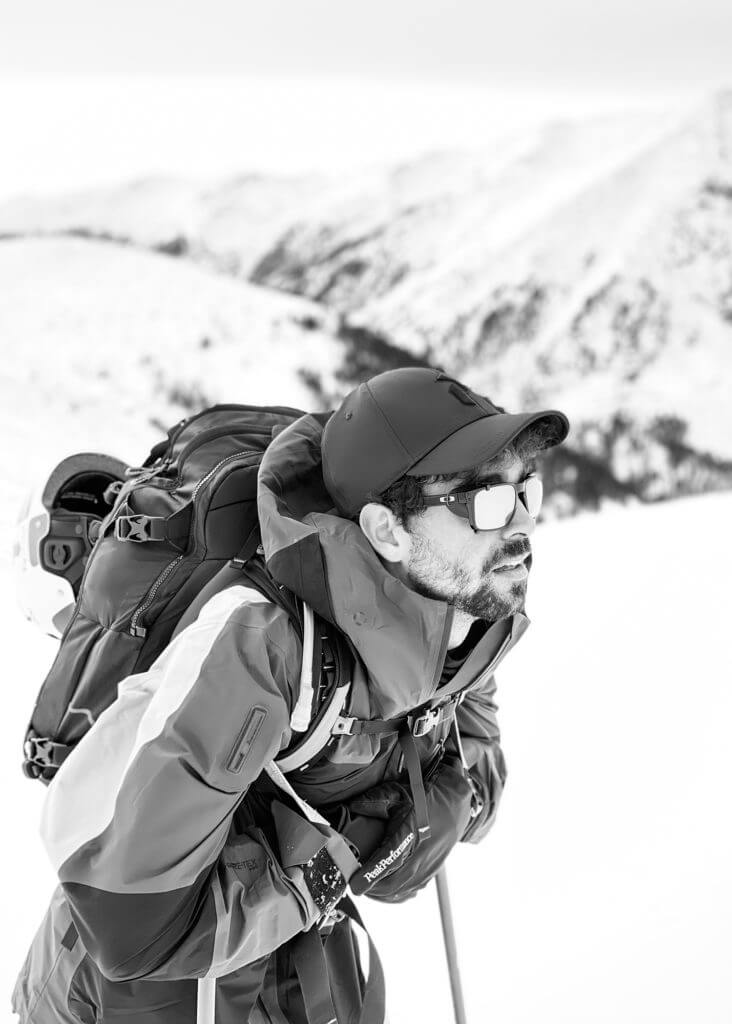 We saw you ski with Rip'n Wud; it's a small brand, based in France, how did you discover it?
One of the first skis I had after FIS racing got lost after a couple of turns in the Mont Gelé (Verbier, Switzerland).
Then came a time where I had to get deep into testing, so I tried all sorts of skis. Nothing worked for me. Coming from Alpine skiing, I looked for something "stiffer" than the lightweight skis that we get to see nowadays in Freeride, and I couldn't find the right fit where I could feel comfortable.
After many trials, I found Rip'n Wud. I reached out to the owner of the brand. He explained their vision. I bought into it straight away and bought my first pair without even trying it.
The skis were exactly what I was looking for. It was a perfect match. After 6 years of using them, I was quite lucky to sign a pro deal with them.
Do you have any other sponsors?
Yes, I do, Peak Performance, Purenees Poles and Skiz 1700 are sponsoring me. They give me equipment, but I don't think I would go to the next step to get paid to race. I ski because I love it. I wouldn't want skiing to become my job, it wouldn't feel right to me.
My current situation is perfect; I get fantastic pieces of equipment but keep my "freedom". I do also count with the support of Desperados beer who has helped me to develop a few projects that I have had in my mind for many years!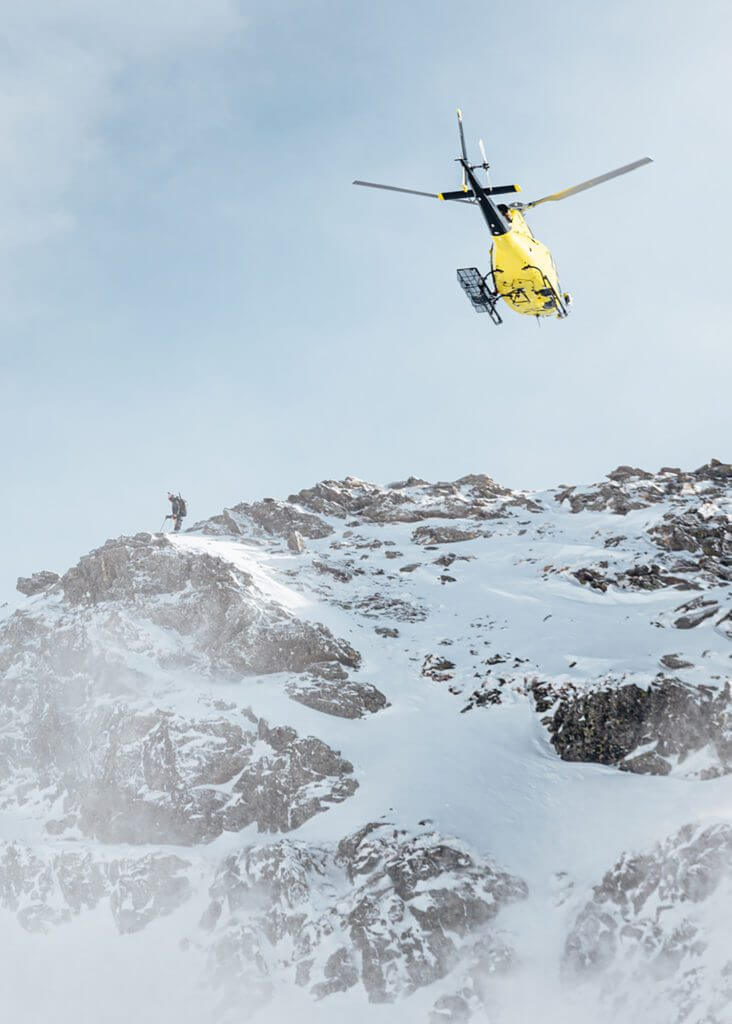 Does your family ski a lot too?
Yes, my parents were skiers, but my mother stopped a few years ago after my little sister had an accident and almost ended in a wheelchair.
But my dad, uncle, and cousins still ski a lot! (when COVID wasn't there).
It looks like you may have faced some traumatic experience, how do you cope with it?
Well, yes in some way. Some friends of mine passed away while skiing. And also I've seen too many accidents unfortunately.
It makes you stay on your feet and think twice before doing something. But I guess that It gives me extra motivation to ski; it's my own way to honour them while doing something we enjoyed as much as we did together.
Also, to prevent injuries and minimize the risks, I train every day. I go to the gym in a Crossfit centre where I plan all my training, combining Crossfit with regular gym exercises to skiers. I, obviously, ski as much as I can. All the training helps to build confidence and improve every season.