The Alpi-stop was invented during the ascent of the Eiger, in March 2022!
The original plan
After an unsuccessful attempt at the Eiger's North Face, in January with Etienne Potof, I decided to go back there with my favorite and faithful climbing partner Lucien Boucansaud. You have to believe that fate persists. Lucien was sick and decided to stop at the train entrance (first station of the train that goes up to the Jungfraujoch), after 4 hours of climbing.
I ask him if he doesn't mind that I continue, and he encourages me, but alone, it's a stupid idea! It was then that I decided to call for help and stopped the two parties following us. Maybe, by chance, one of them, would take me with them… ? I called it the alpi-stop, like when you stick your thumb up at the entrance to the highway, but there it's dark, and we're in the middle of the north face. One of them (some German climbers) gives up and leaves with Lucien (you have to know that we got lost for two hours), and the second accepts.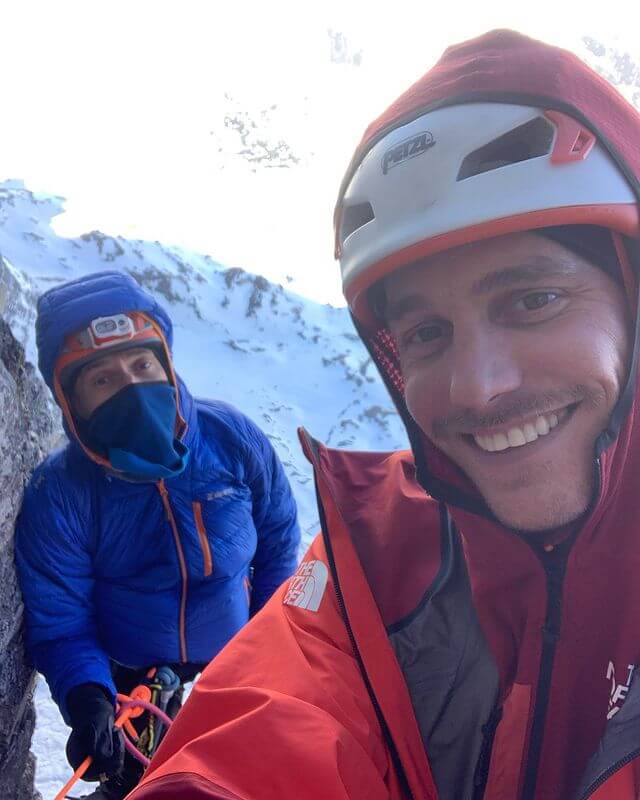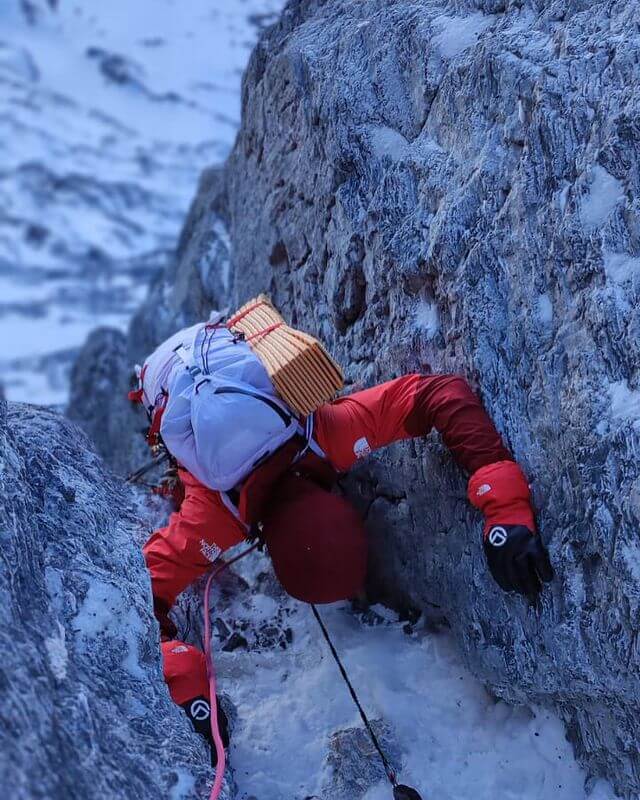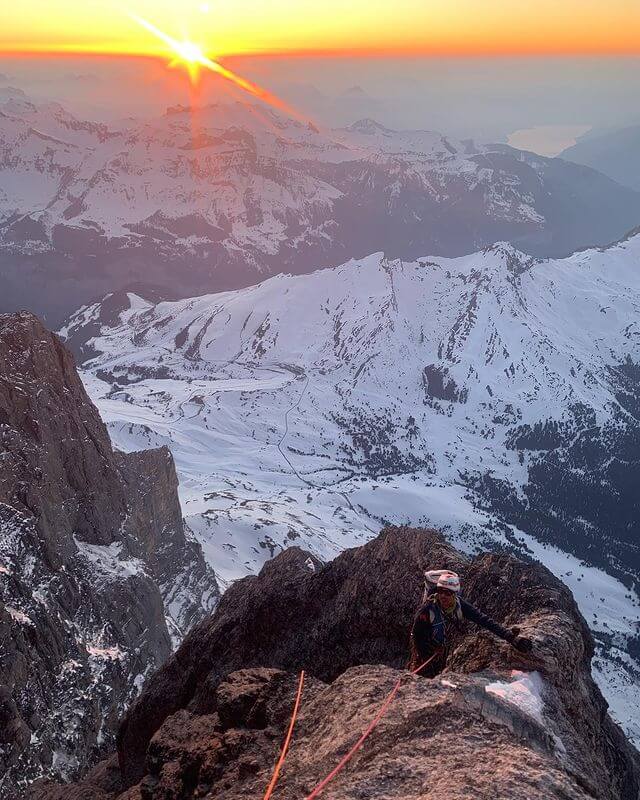 The ascent
What a surprise! I have the chance to find Christophe Dumarest with his client Didier. The latter said to me: you really wouldn't have to like the mountains to refuse to take you on our rope! Awesome! Lucien is safe on the train; I am off to an anthology tutoring with a guide and a golden rope. We soar and distribute the lengths. And, it is in the good mood and joy of being again in this immense wild face, we reach the top around 8:30 p.m. In addition to a great adventure, I experienced real beautiful teaching in situ.
Thanks Christophe. Pure spirit!
Along the way, I closed the trilogy of the north faces of the Alps – Eiger, Grandes Jorasses and Matterhorn – which was so close to my heart. I solved today the last problem (not mine) of the Alps (what was said in 1938 for the historical wink) 😉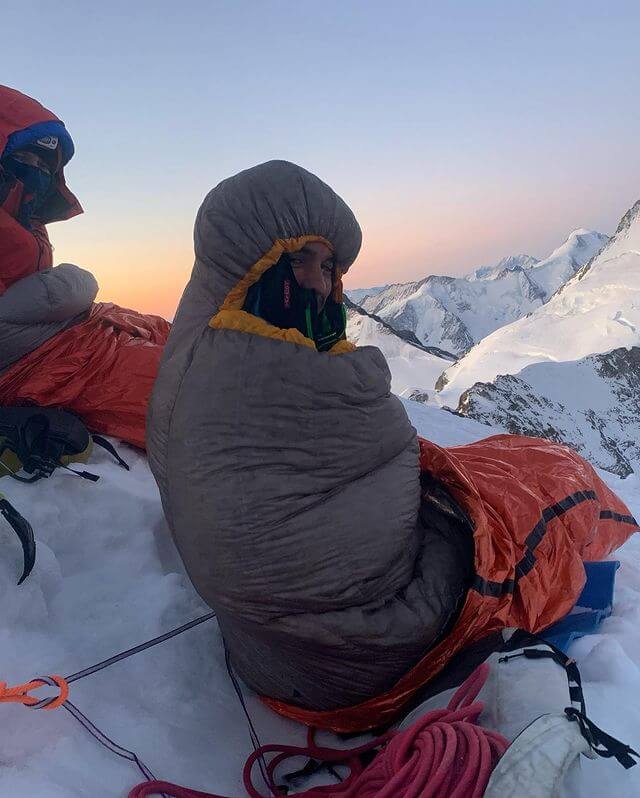 Congratulations to the ingenuity and madness of the men who braved such a monumental challenge at the time.