The FWT23 Finals will commence in Fieberbrunn, Austria. The weather window is hopefully set for March 11th to March 17th.
FWT23 Fieberbrunn Pro, in the final stages of the Tour
On March 3rd, 2023, in Pully, Switzerland, it was announced that the 2023 Freeride World Tour season has reached its final stage after three successful events. The remaining top-ranked riders will compete in the FWT Finals. The first event of the finals will take place in Fieberbrunn, Austria, where riders will face the challenging Wildseeloder.
Fortunately, the forecast predicts fresh snow next week, which is a relief after an extremely dry season in Europe. The event will once again feature a best-of-two-runs format. It will allow riders to showcase their big mountain skills and tricks with two chances to impress the world.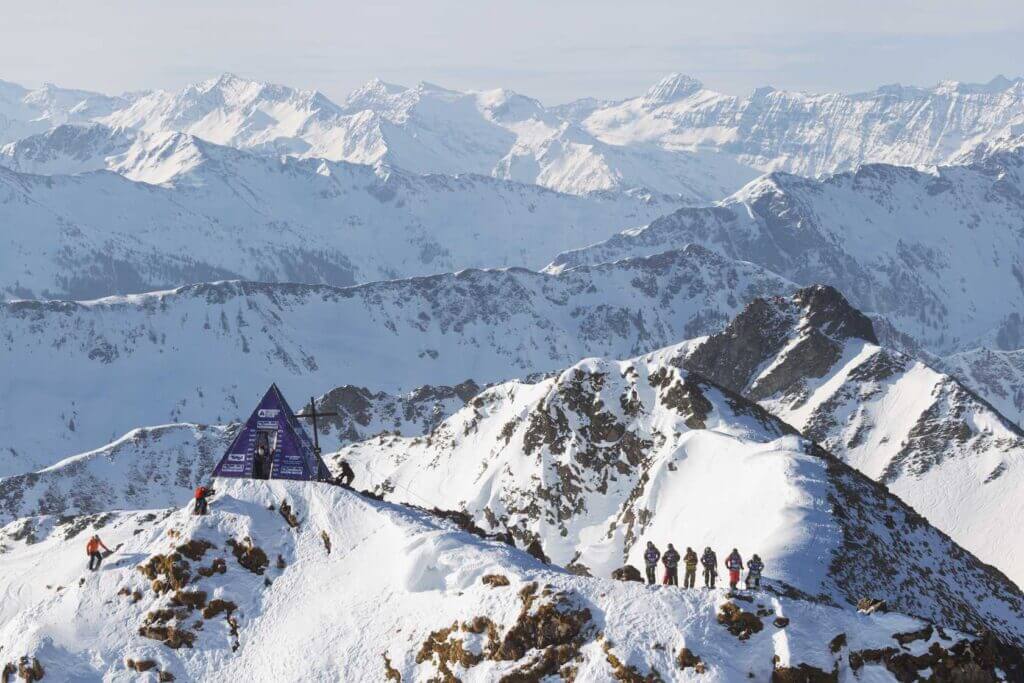 A tight ranking
The competition for world titles is still closely contested, especially in the ski categories. Addison Rafford (USA) holds a slight advantage over Molly Armanino (USA), while other competitors are in close pursuit. Valentin Rainer (AUT) enters the event as a strong favourite. He should feel at ease both on the mountain and in the gold bib and in his hometown of Fieberbrunn.
However, he will have to surpass Max Hitzig (GER). Ther German claimed victory at this event last year and is just 720 points behind in the overall standings.
In the snowboard men's category, Ludovic Guillot-Diat (FRA) is in the lead, but newcomer Liam Rivera (MEX) is not far behind.
In the snowboard women's category, Katie Anderson (CAN) holds a more comfortable lead of over 5,000 points. Other competitors are still within striking distance.
Two wild interesting wildcards at FWT23 Fieberbrunn Pro
Adding some excitement to the competition is the announcement that two experienced FWT professionals will be returning to the event as wildcards: Arianna Tricomi (ITA) and Manuela Mandl (AUT). Arianna is a three-time FWT World Champion, having won the title in 2018, 2019, and 2020, which is sure to have a significant impact on the ski women's category.
Manuela also has an FWT World Crown under her belt, as well as several podium finishes, and she will once again be one of the top riders to beat on her home mountain. Ryan Wachendorfer (USA) will also be joining the snowboard men's lineup for the event, but unfortunately, Dennis Ranalter (AUT) will not be participating due to personal reasons.