Charley Radcliffe is a British mountaineer based in Chamonix, France.
He did not come from a family of mountaineers. On the contrary, he discovered the mountains fairly late in life. Before he transitioned to a more outdoorsy life, Charley was an entrepreneur in London.
He lived a life-changing moment while climbing Mont-Blanc, where he understood that a pure urban life wasn't going to make him happy. Step by step, Charley transformed his life and reinvented himself.
His learning curve is impressive.
Follow Charley Radcliffe on
Charley Radcliffe wasn't a mountaineer
When did you discover the world of mountaineering?
I discovered everything quite late. When I was 27, I was dating a girl who was into climbing. She mentioned that she wanted to climb Mont-Blanc, so I decided to tag along. My mountaineering journey started with this.
Did you do any mountain related sports?
I was starting with indoor climbing, but not so actively. I snowboarded in the resort through "classic" ski holidays – a few days a year but not much.
Did you climb Mont-Blanc?
Yes, I followed a 5-6 day training and climb Mont-Blanc. It was a revelation. It opened an entirely new world I didn't know existed; it was a real life-changing moment for me.
Is it when you moved to Chamonix?
No, not quite, but I remember that I told myself, "I'm going to live here one day" after my first trip to Chamonix. At the time, I had a web agency in London, so my life was in the UK.
Did you keep a foot in the mountaineering world?
Yes, our guide on Mont-Blanc needed a website, so I offered him an exchange: a website against mountaineering lessons, so I made a few trips. It allowed me to learn the "basics" quite quickly.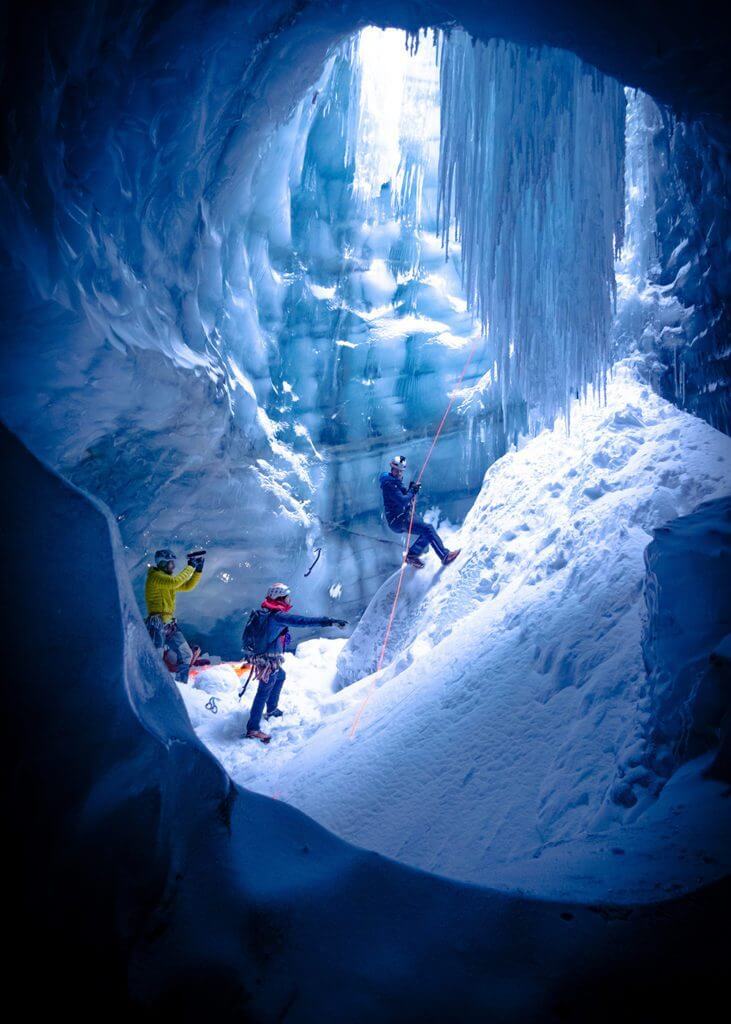 He became one
When did you move to Chamonix?
It had been a process. I knew I wanted to live in Chamonix but had to go through my process.
I had a startup in London. I went through the whole raising funds/ the trying to grow fast process, which means I was focused on work. But after 1.5 years of trying hard, the venture did not work out, and we had to stop.
After this, I was pretty exhausted, so I decided to take a break. I came to Chamonix, and I made a few climbing partners.
After that break, I went back to the UK and took a job, but I remember realising that this life wasn't for me anymore. I had that ambition to "make some money" and then come and live in Chamonix. That dream was actually already possible, with less.
Quite quickly, I took my leap of faith. I quit my job in May 2014 and came to Chamonix "for a season". I, then, stayed for another one, then another one, until now (laugh).
What did you do when you got to Chamonix?
Well, it was another "adjustment"/ "change" process. First, I passed the qualification to become a personal trainer. It was a way for me to work with athletes and guides in town.
At the same time, I had started to work a little with the North Face and they offered me a job as a community manager.
The trick in Chamonix is that you need to have three or four jobs AND you need to have enough time to spend in the mountains; at least that is my objective – I wouldn't be here if I couldn't be out there often. I also with the application Fatmap.
In parallel to all of that, I work in production management for films. It means that when people want to come to the area and shoot a movie, I help them with all the logistical aspects.
The "Charley Radcliffe" learning recipe
How did you learn how to be autonomous in the mountains?
When I arrived in Chamonix, I became a "Yes" man. I was up for everything and eager to learn and learn fast.
I tried to meet as many people as I could. It was a matter of being present.
To give you an example. I was running an event, and Liv Sansoz came along; we talked a little about her current project of climbing all the 4,000m in the Alps. I got the chance to connect with her there.
The next day, after that event, I received a text message from her saying, "do you want to ski Mont-Blanc with me?". You don't understand – she is an icon to me (smile)!
Thanks to this event, I had the chance to spend two days with Liv in the mountains. I learnt so much from this; it was incredible.
In the end, learning in alpinism is really about how you build relationships with people. It's not just about doing scary and dangerous things.
How did you learn skiing?
I "properly" learnt how to ski following a bet with a friend. The goal was to ski 100 days in the season. The one who loses pays for dinner. I had never skied that much in my entire life (laugh)!
I managed to do it and realised one thing. Learning is also about volume. People couldn't believe how much I had improved between day 1 and day 100. When you put this into perspective, it would take an average person, going to the mountains one week a year, 14 years to ski 100 days!
I essentially did 14 years worth of skiing in one season!
Any other tips?
In addition to people and volume, there is also consistency.
For instance, with a friend, I climbed Matterhorn in 7.5 hours, which was a huge step for me. It was all the result of consistent training and work over the summer. I knew exactly when to drink, when to eat, or what layers to wear etc.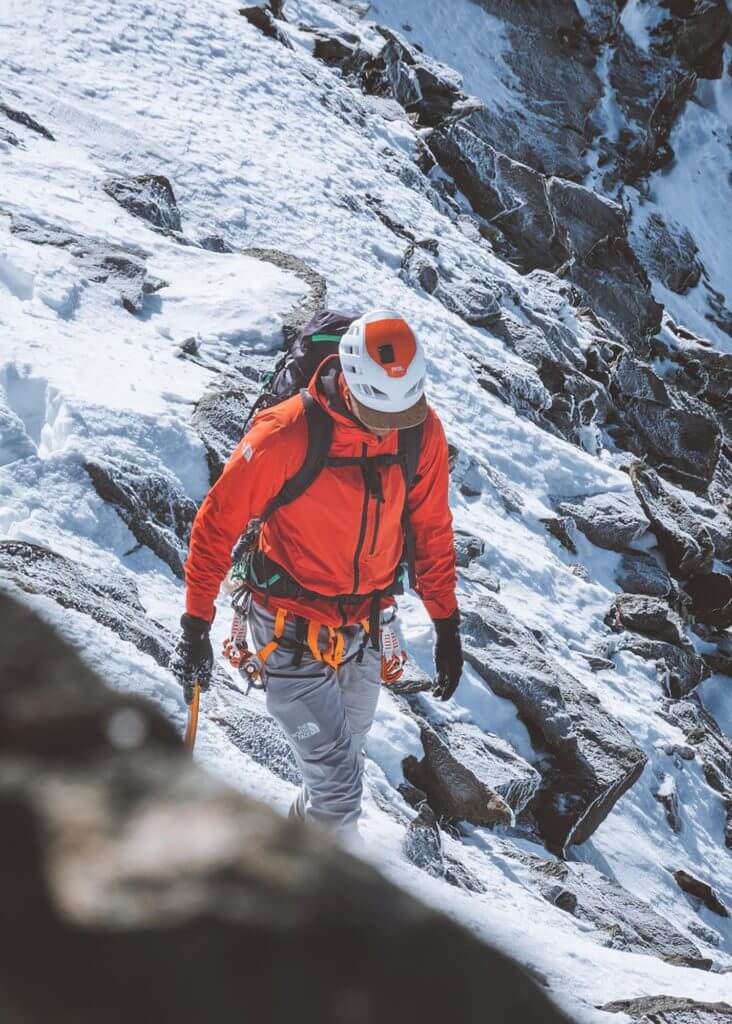 Next steps
Do you have any personal projects?
Yes, I would like to climb the 82 4,000 of the Alps.
Anything else?
I would like to become a mountain guide in Chamonix, with the aim of going to the ENSA. I hope to start this whole process next year.
Becoming a mountain guide would be a huge accomplishment for me.
Other than that, I'd love to go to Nepal and be able to climb summits in a "single push". I quite like that mountaineering style of being fast in the mountains.
How do you find Chamonix?
Chamonix has a collegiate and friendly spirit. People may say it's quite competitive (and it can be from time to time), people are generally benevolent.
It took a long time to integrate, create a group of friends, a network. Once you are in, it's very much about sharing moments and insights. It's like a big international family.
What do your friends from your "previous" life think?
First, nobody followed me (laugh). Everybody is in London. They are happy for me. They can see that I found my way.