Autumn is the time of year that is a high point for most climbers. A whole summer of building strength and technique outside at home. Then, finally, cool and dry conditions for the chosen climbing holiday or project.
A difficult summer in the Alps pushed me to Cadarese
In the Alps this summer, we faced severe heat waves. As a result, our glacial playground became a terrifying place to climb. Alpinism was out of the question. Thus, the small Italian village called Cadarese became a safe place for me to play. A village ringed with green farmlands, orange and yellow trees and huge granite walls charmingly invited me.
I slept in a free camping spot in my tent opposite a hydroelectric plant that sent me to sleep with its humming noise each night. Nearby was my evening shower. On warm days, a dip in the river behind my tent and on cold days, the disposal water from the thermal baths by the bridge! Cadarese is an unlikely holiday destination for those who seek picturesque surroundings and tasty Italian cuisine. With the resounding booms from the local quarries that can be heard during the day and the general industrial aura of the town, only the committed traditional climber or local will put this ahead of a sport-climbing trip to Greece!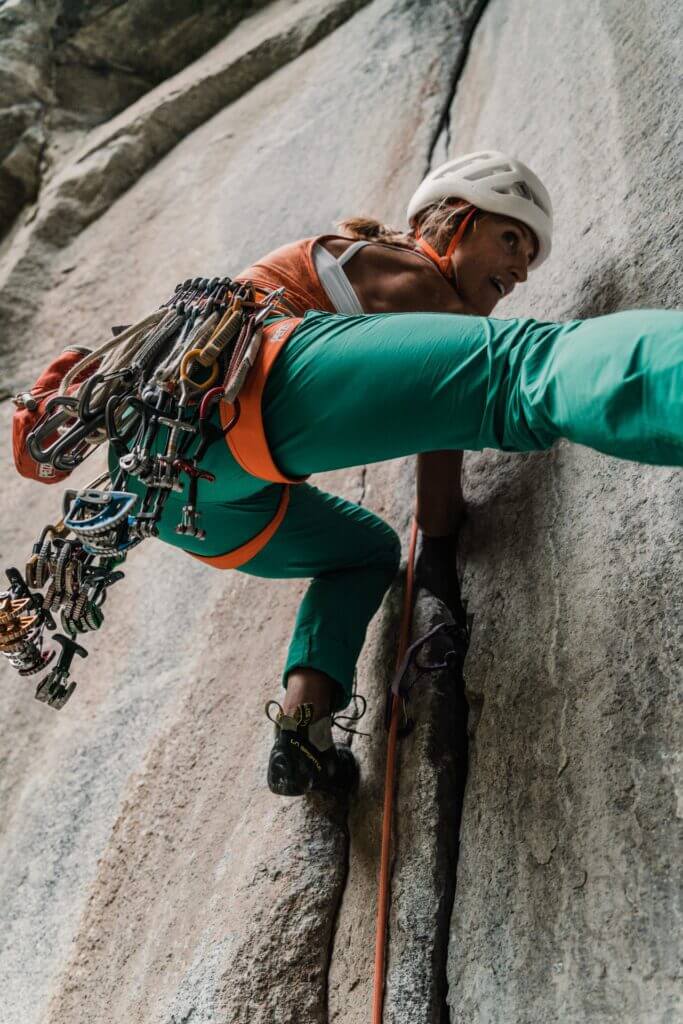 What to expect when getting to Cadarese
For all the traditional climbing fans, this jewel hidden in the valleys of Piemonte has some of the most varied and interesting crack climbing in the region. With a short approach and a large range of grades (some routes are even bolted), the climbing here can be shared amongst all friends and family. In addition, this place can be climbed even in the rain. Thanks to it being a single pitch venue with bolted anchors, the element of seriousness and commitment is softened. The granite walls are streaked with endless cracks. It is only when you have entered the forest and are standing underneath the lines that you truly appreciate their beauty.
The rock in Cadarese is compact granite with good friction, especially in the Autumn. The granite feels much smoother and is more grey-coloured than what I have climbed on in the likes of Chamonix. The cliff has a very high density of lines on it. Therefore, you can make your base in one sector and tick off several lines without barely walking a few meters between each. I found the rock to be extremely solid on all the routes I climbed. The cracks are so well travelled that the traditional gear placements are quite obvious even without bolts.
Some of the most famous climbing routes
Most who have heard of Cadarese will know of the routes "The Turkey Crack", "The Doors", and "Mustang", all of which are dream routes for the visiting committed crack climber.
However, there are also some well-protected and incredibly captivating lines for those looking to climb routes in the 6b-7a range.
A good starting point
The Secondo Settore is a good starting point for Cadarese cracks. It is a wall immediately visible from the approach path and it is covered in bolts with multiple 6b lines up it. You can choose one line to climb or link up whatever combination of lines that is most interesting for you. You can use the bolts, or you can choose instead to place your own traditional gear.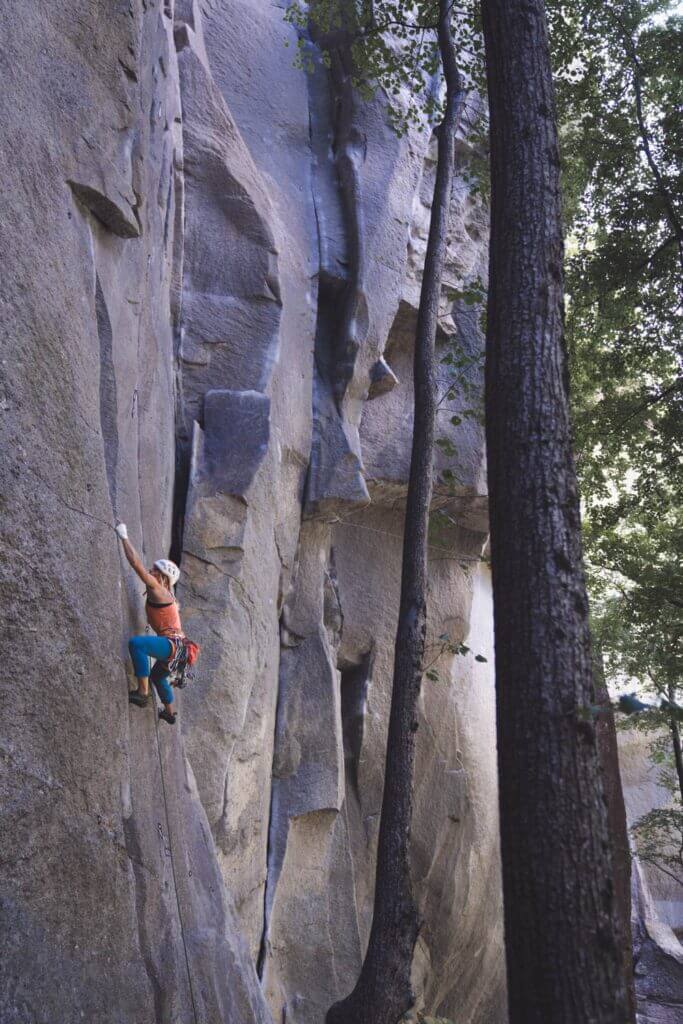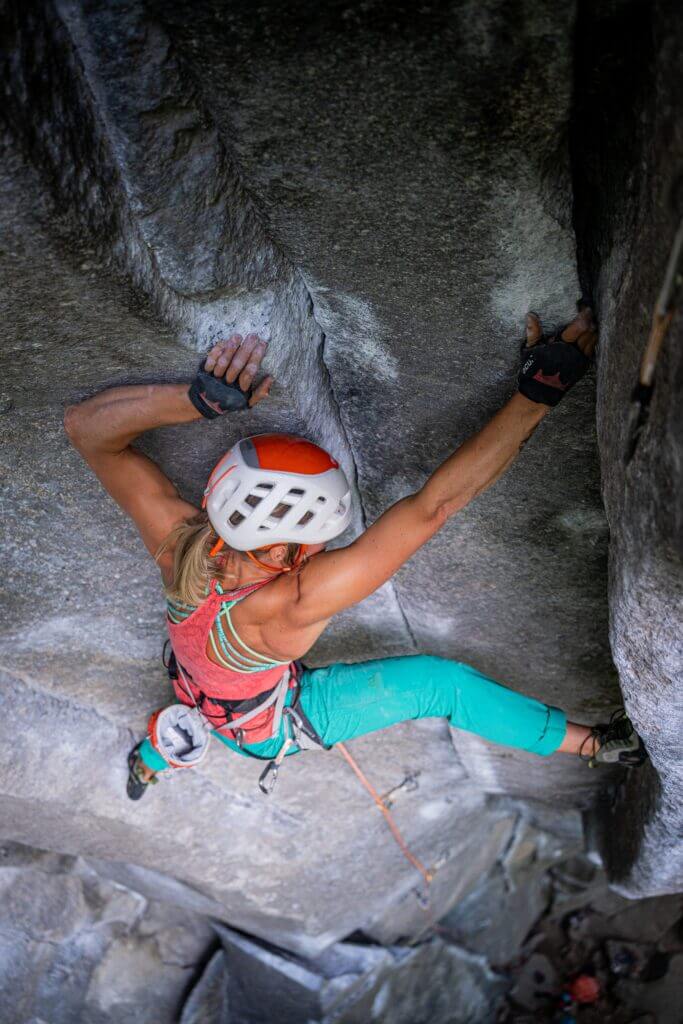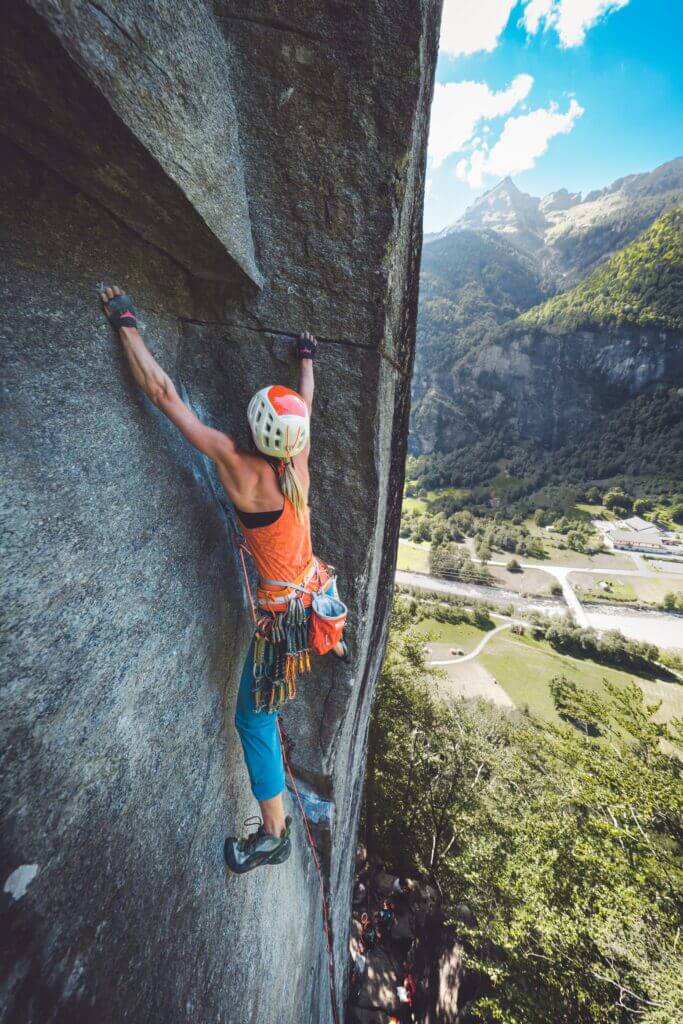 The Settore Trad Basso
The Settore Trad Basso has more cracks that are not bolted, and because it is higher than Secondo Settore, it sees more sun in the afternoon. One of the climbs that is heavily photographed is the 6b+ line called Lo Sceriffo di Cadda which is the first route you come to. Much like the Secondo Settore, this area is a good base if you want to climb a handful of 6b's and get a taste of many different crack types. Whether it be finger, hand or fist jamming, all can be found and practised here!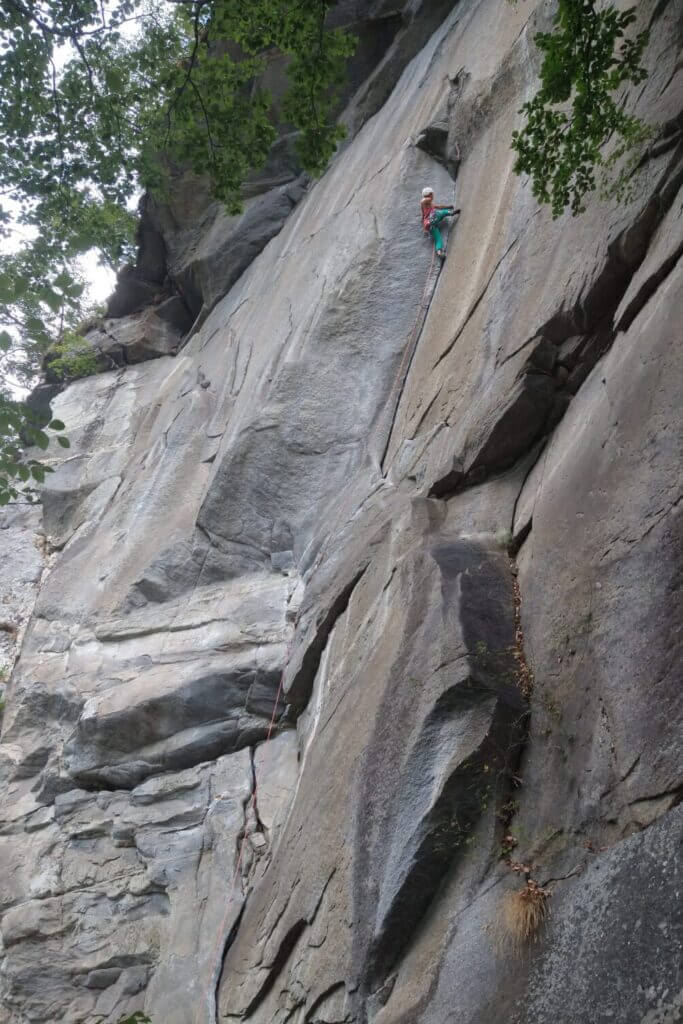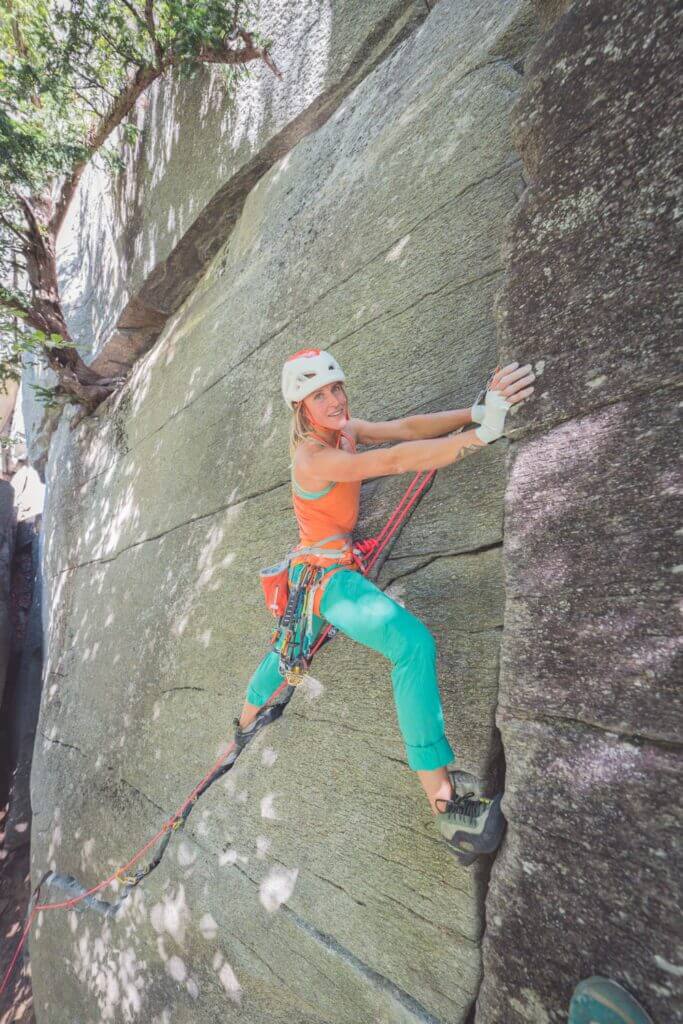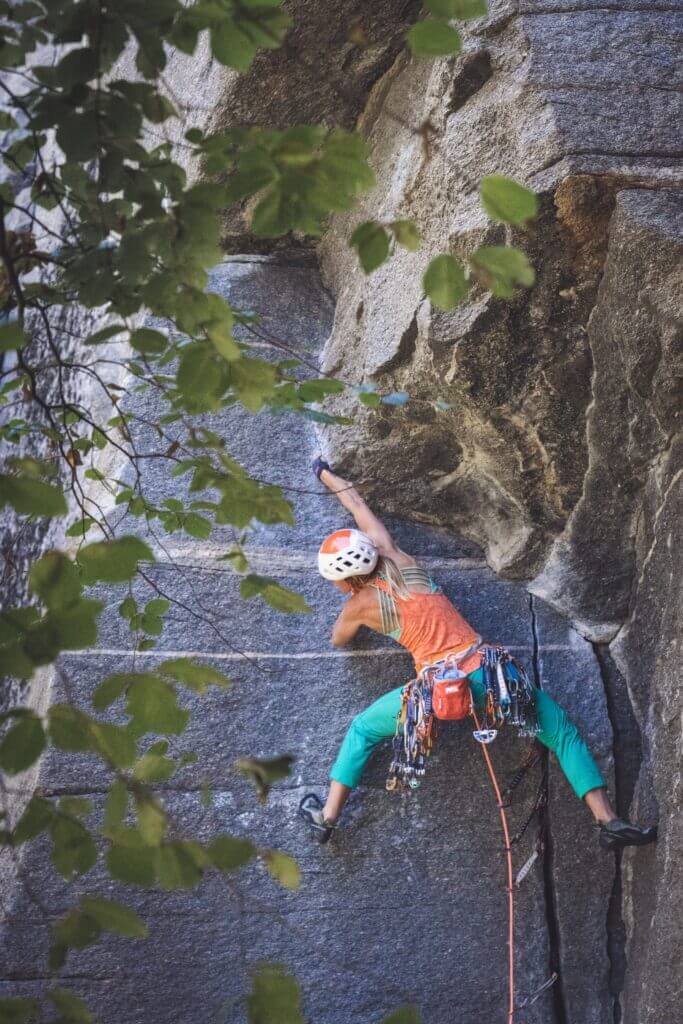 The Settore Trad Alto
The Settore Trad Alto is next door to Settore Trad Basso. Some more challenging lines can be found here, especially technical corner cracks. A famous test piece you might have heard of is called "Book cake", which is a 7c+ smooth corner which can only be tackled with clever footwork and bridging.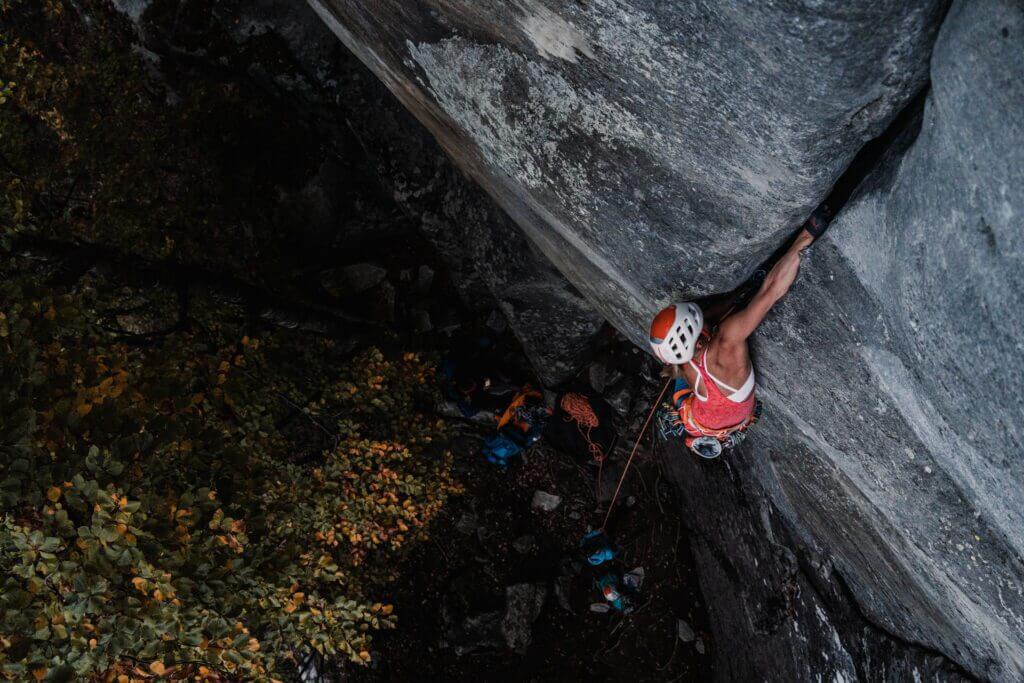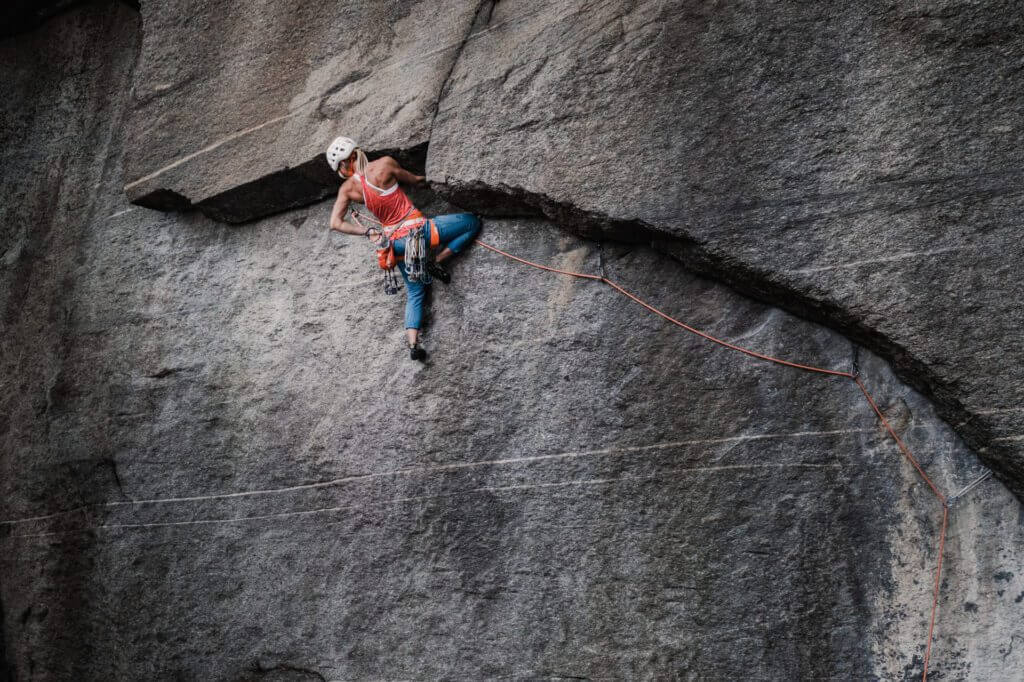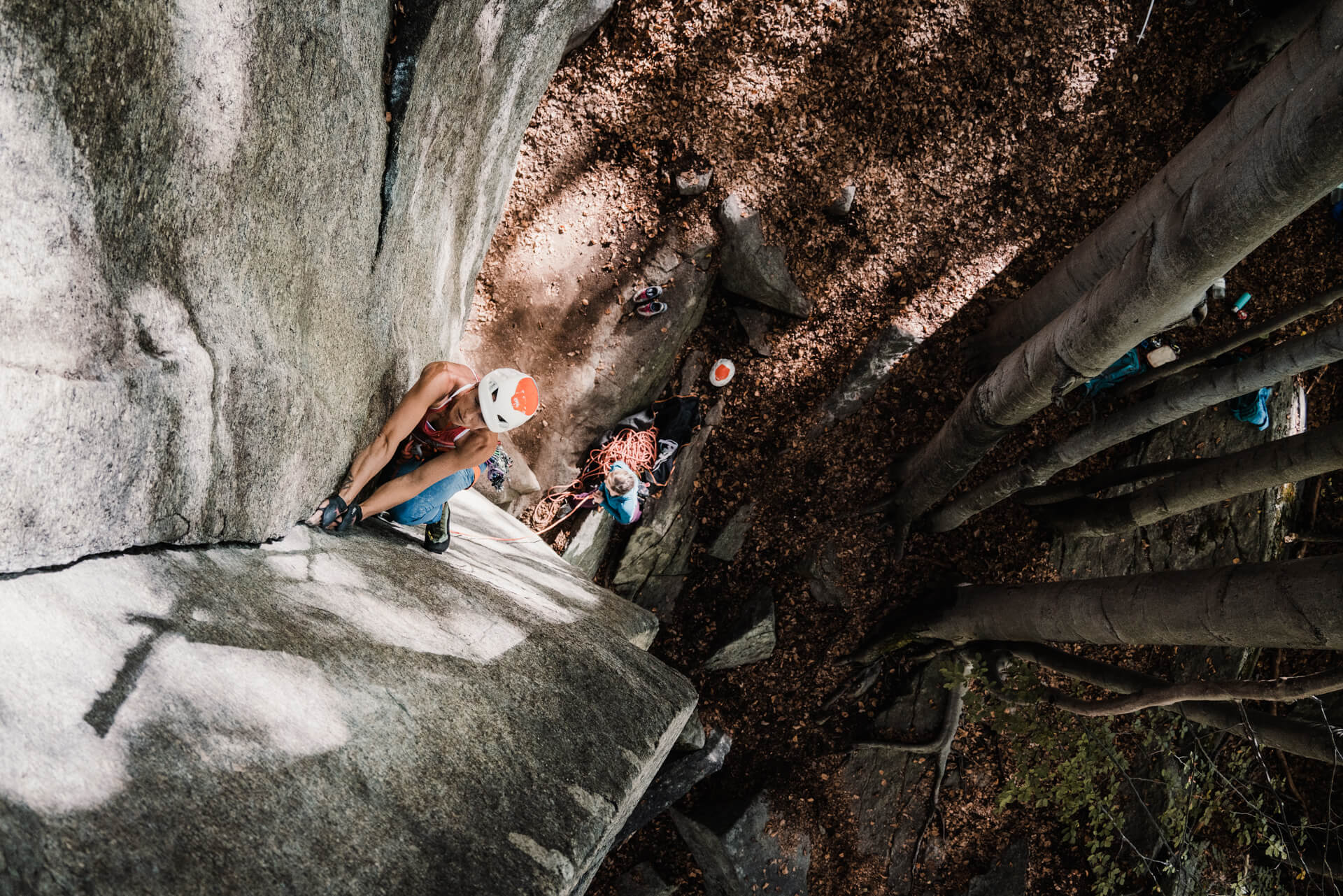 My favourite sector in Cadarese, Terzo Settore
Unquestionably, my favourite sector, where the most impressive and renowned cracks can be found, is the Terzo Settore. It is right at the top of the cliff. Therefore, most climbs stand out high above the trees but remain below some overhanging and steep roofs, which means that it stays incredibly dry and feels less humid.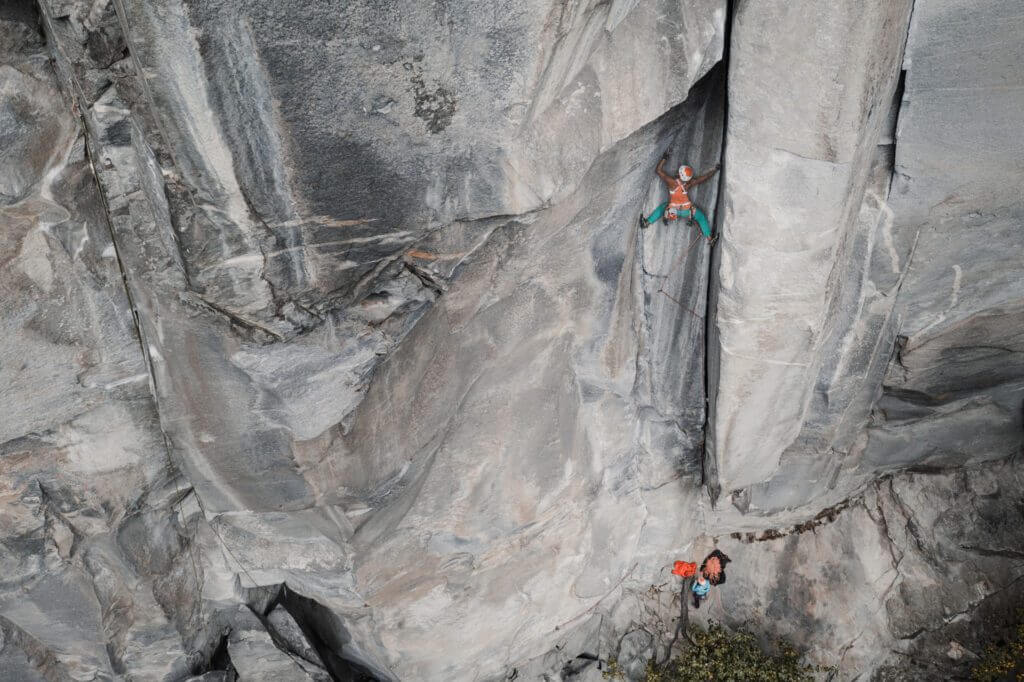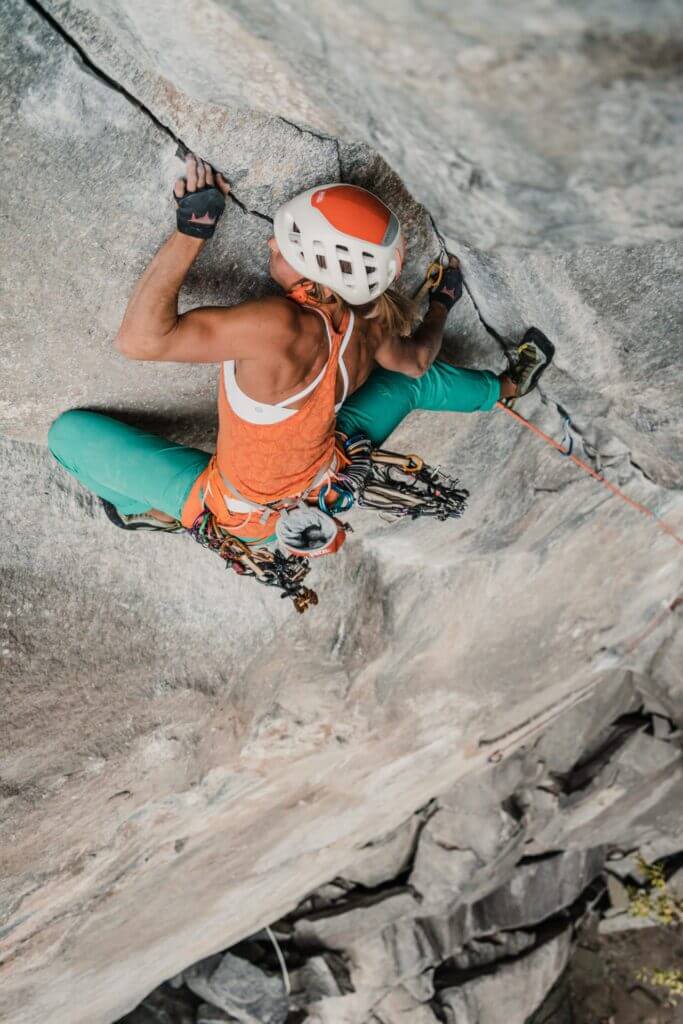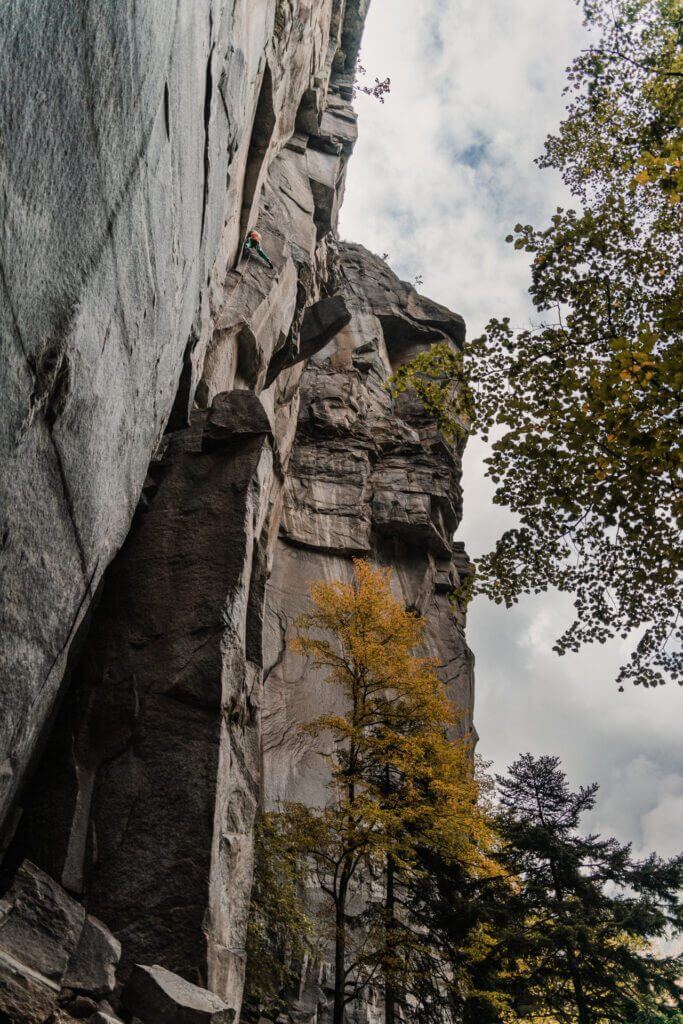 So if you are still debating on where you should go this Autumn for a quick hit climbing trip, then why not pack all your cams and travel to Cadarese for some breathtaking European crack climbing?
Lastly, if you want more information about the area and the climbing, please don't hesitate to get in touch!