Home to more gold medals at the Winter Olympics than any other nation, it is no surprise that the opportunities for exciting skiing in Norway are endless!
What you can expect from skiing in Norway
As a Brit, I can only alike this diverse coastal terrain to that of what I have seen in Scotland. A mixture of white and green mountainsides, vertical ice blasted rock faces and sublime blue fjords weaving their way through the massifs.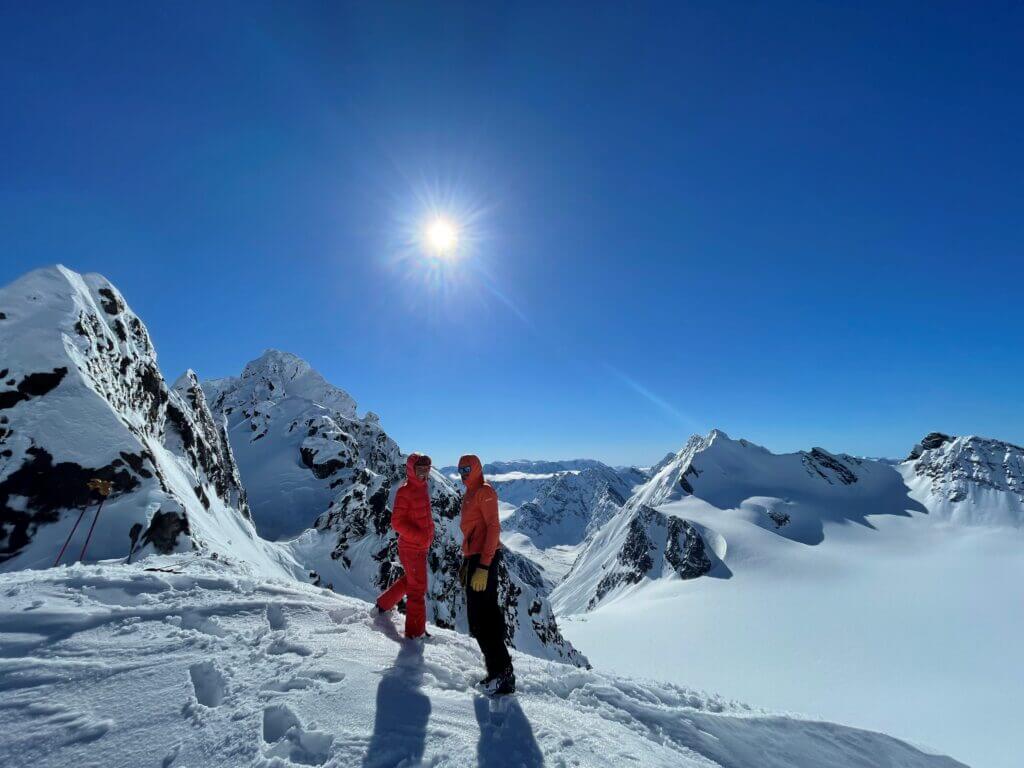 Exploration in skiing is not just an "ideal" in Norway, it is the pure nature of the sport! In print there is only a selection of lines described; when you look at a map, you can find vast remote and undiscovered terrain. The constantly changing weather caused by the proximity to the ocean creates a complex and fascinating snowpack. Because the areas are less travelled here, there is a necessity for you to independently assess the conditions. Not to simply follow the footsteps of others, but to build a broader plethora of experience which allows you to make your own more immediate decisions in the mountains.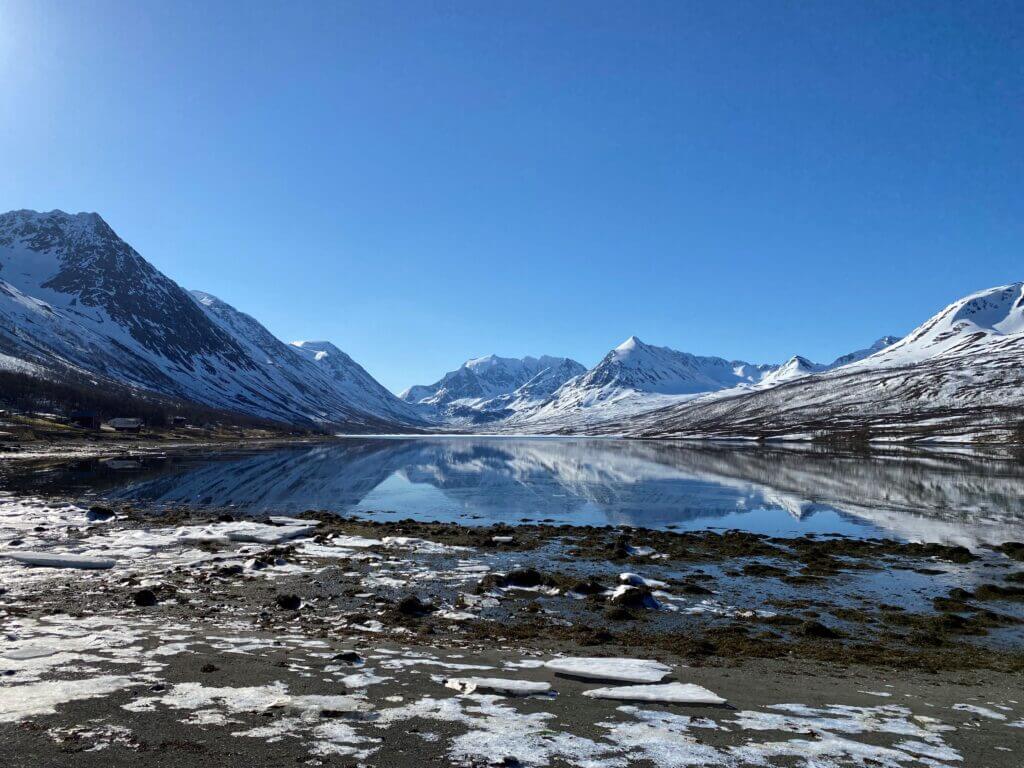 The avalanche forecast is called Varsom, which translates "to be cautious". It promotes more of a "see and share" culture where people document their own findings from the day. This philosophy seems to reinvigorate the feeling of adventure; where backcountry skiing is more about venturing into the unknown and discovering your own journey in the mountains.
My most recent experience skiing in Norway
For my most recent trip, I went by plane from Geneva to Tromsø in April for 18 days. I stayed in some accommodation not far from the city. April is said to be the best time of year for freeriding; I would agree that with the long days and amount of snowfall, it was a good decision.
The timeframe of my trip allowed for me to have bad weather days and visit the indoor climbing wall if I needed to wait out any big storms. With the storms came powder. This meant I had the luxury of skiing a few of the steeper lines in prime condition. Of course, there were days where the snow conditions were not optimal but with such diversity, there are plenty of other alternatives to go at, for example traversing classic alpine ridges.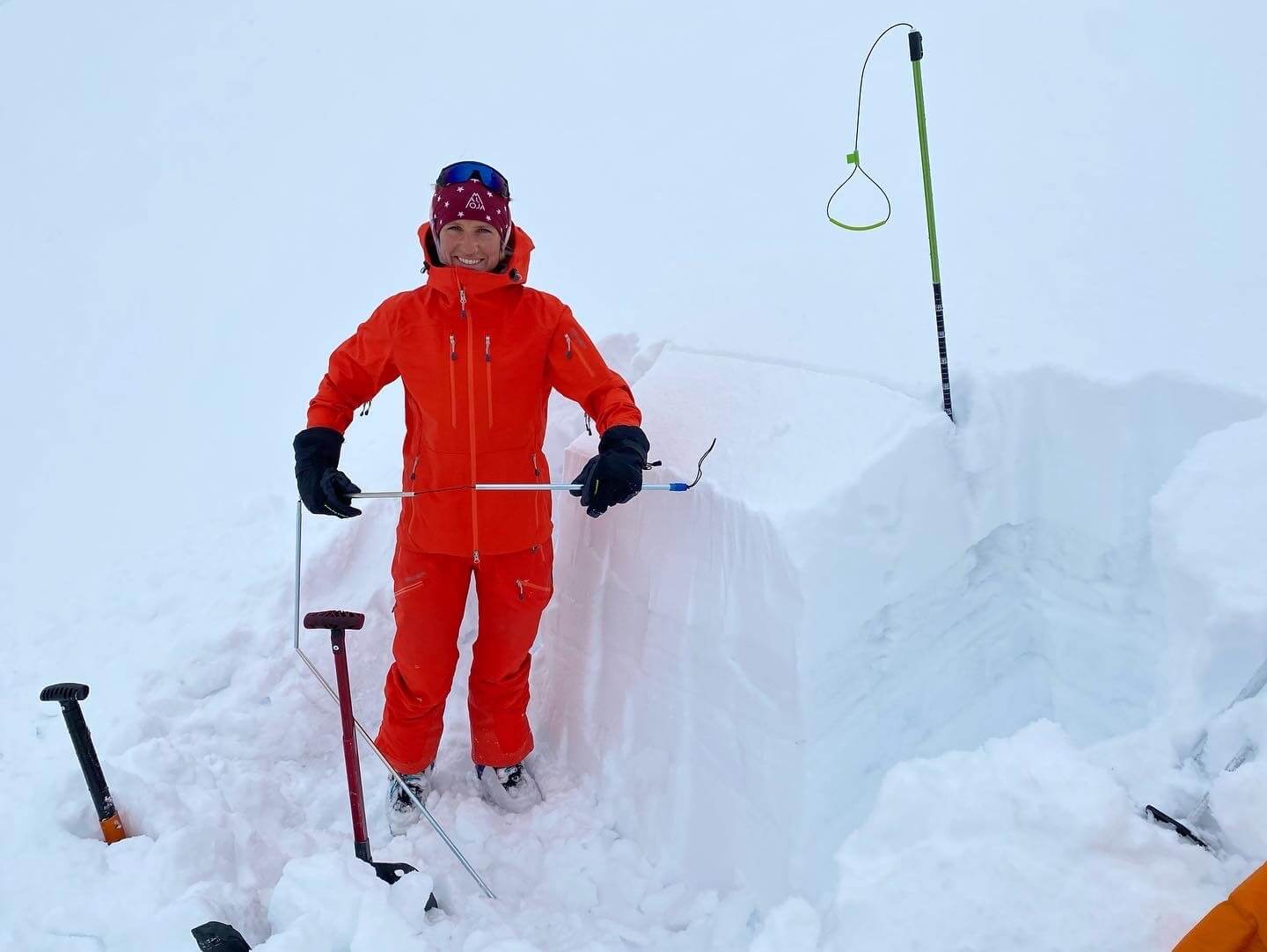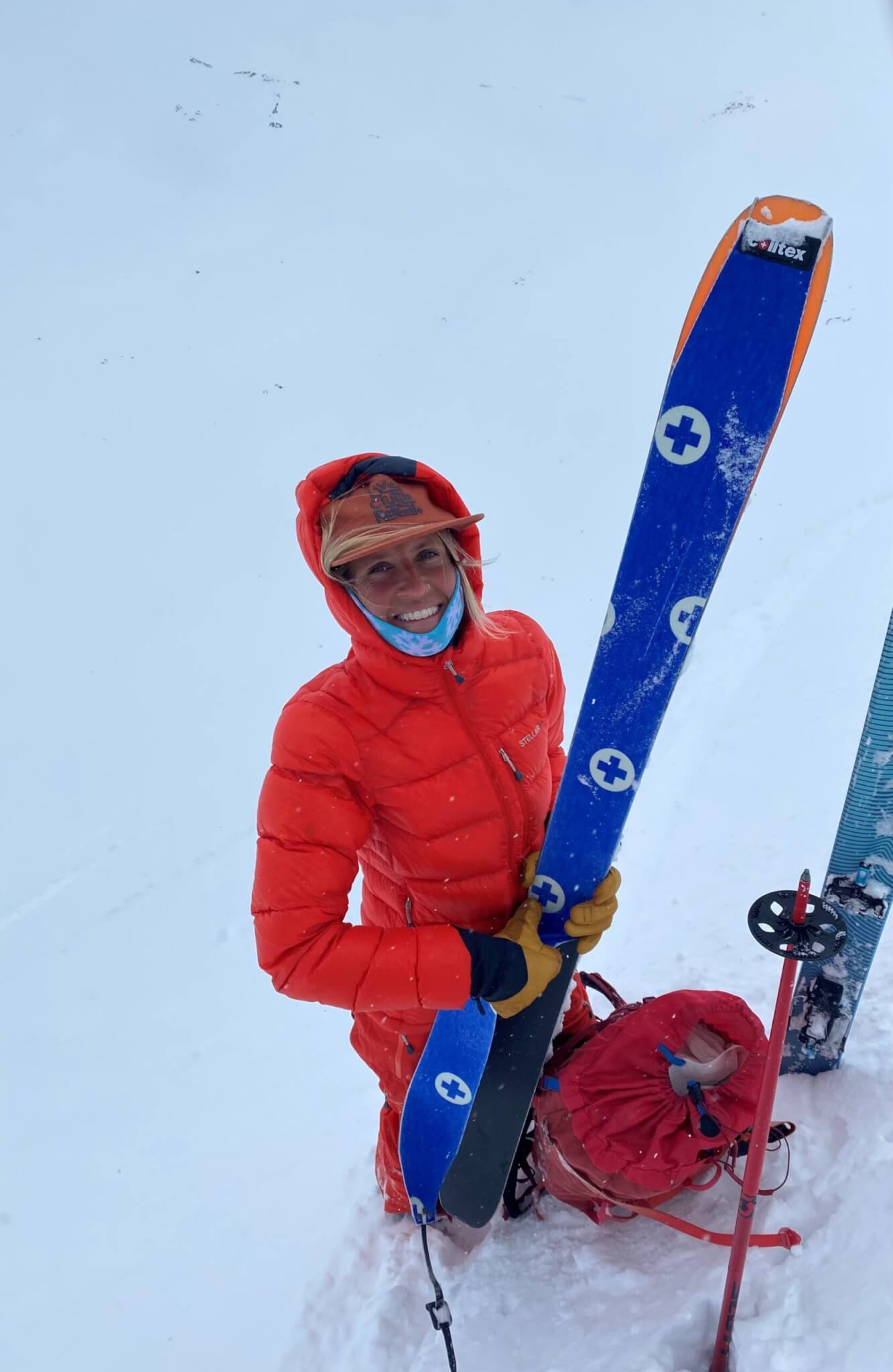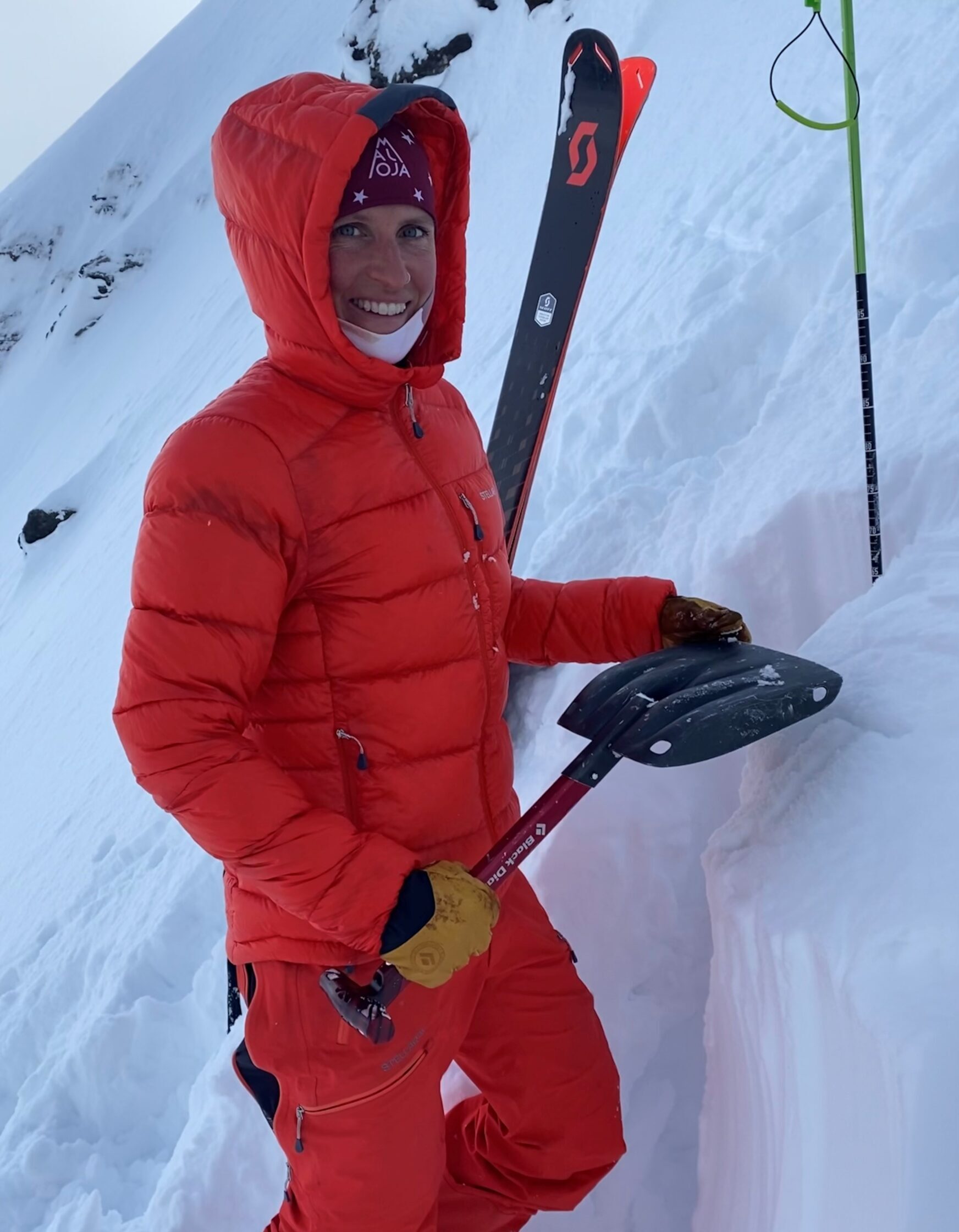 ---
It is important to bear in mind that the weather in this corner of Europe can be fairly unstable. My learning is that even when the weather does not look very promising, it is worth at least trying as you might be rewarded! Some days it is better to simply pack a down jacket. Then, wait out the weather at the top until the clouds sweep past. You may have some minutes of clear visibility for a descent.
Living like a Norwegian
Norway can be somewhat expensive for the average ski bum especially if you want to make a longer trip. For this reason, I opted to stay in a private room in the house of a Norwegian family. Living with locals meant I could truly embrace the real Norwegian way of life. Even to share a meal with them to taste some of the Scandinavian delicacies.
The Norwegian language has its own word "Kos", pronounced "Coosh". It is a way to describe the small joys in life. So, for me, this word best describes my trip to Norway, as it's all the finer details of being in this country that create a feeling of warmth and cosiness. The boundless landscape for skiing, the reflections of this breath-taking scenery in the water, the herds of white reindeers roaming in the wilderness and the solidarity and kindness of the people that live here.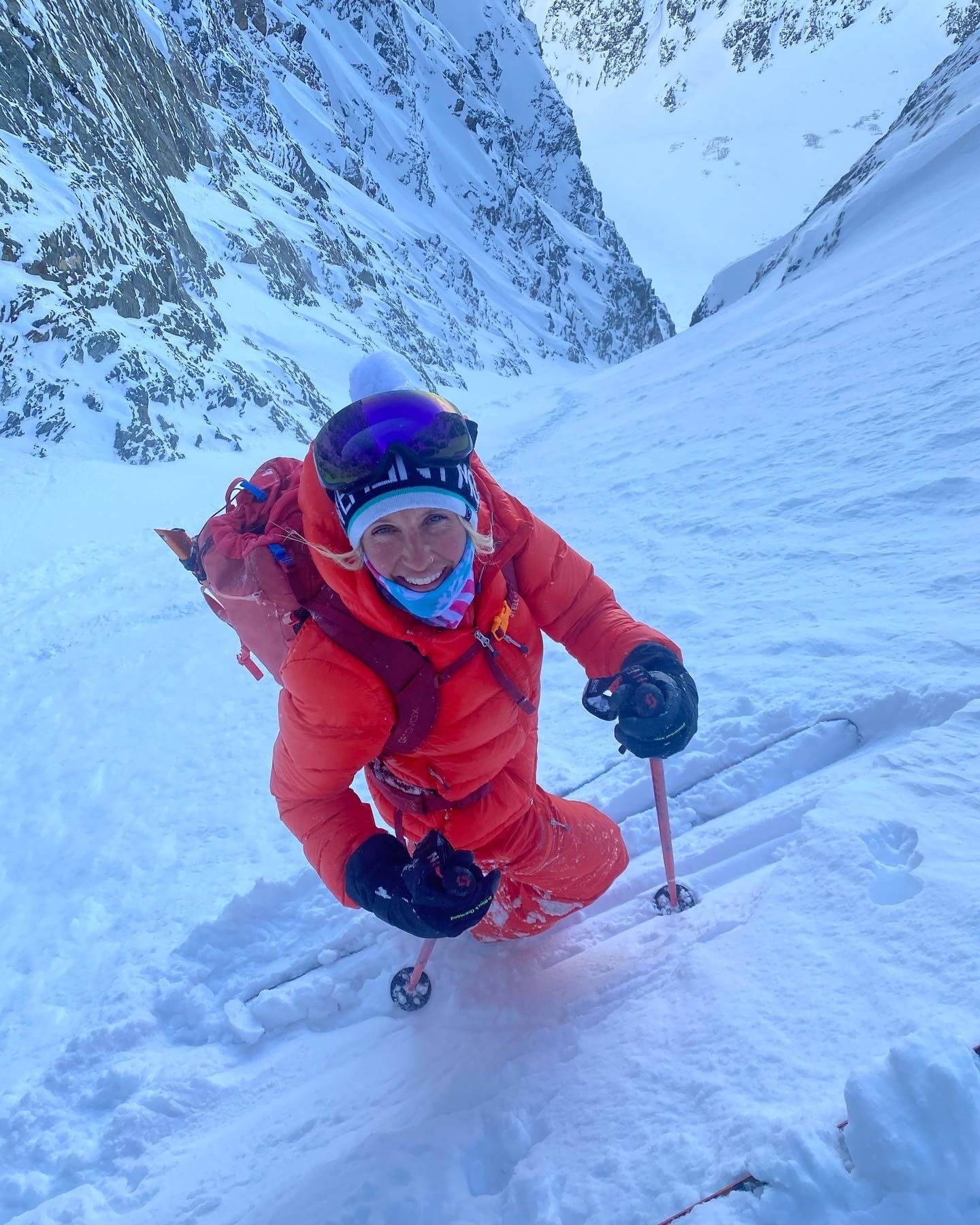 If you would like to hear more about my experiences of skiing in Norway then please feel free to get in touch!