Guillaume Pierrel
Guillaume is not your typical Alpine Chamonix guide.
From winning trophies as a runner and cross-country skier to summiting and skiing some of the highest mountains in the world, Guillaume is a driven individual whose vision goes way beyond guiding clients in the Alps.
He comes from Les Vosges (France) and has travelled around the world to chase mountains.
He will take you for a tour of some of the most exciting adventures around the globe, from Chamonix to Bolivia, Peru, and the Himalayas.
Follow Guillaume Pierrel on
Instagram | Facebook | Youtube | Website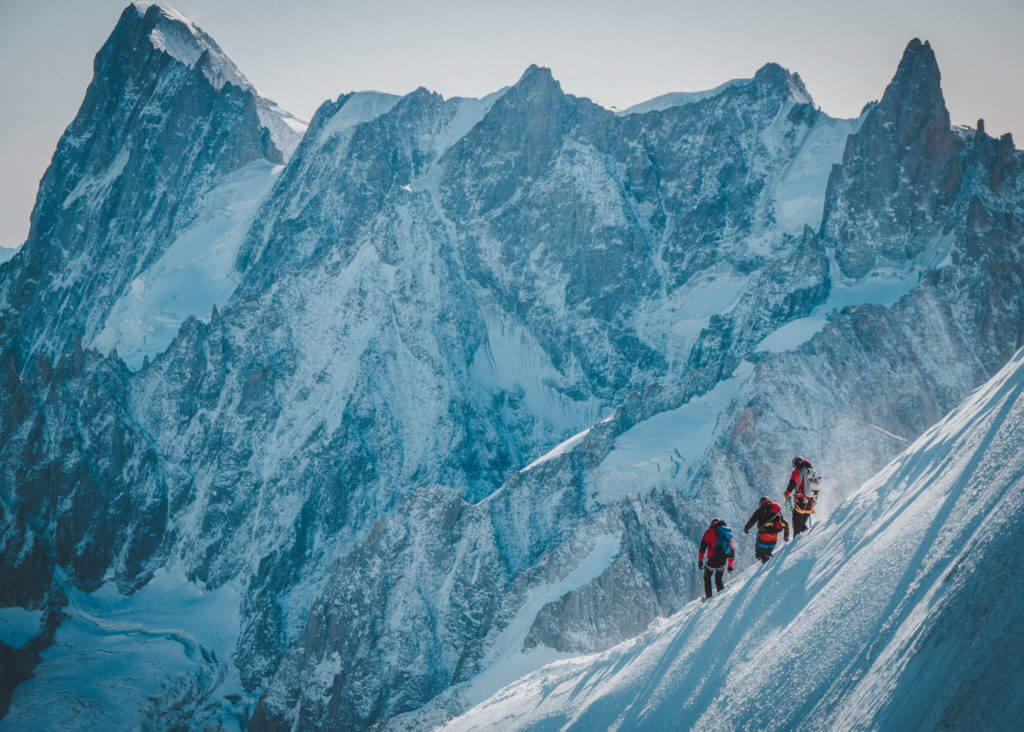 From sports competition to the Corporate World
Where were you born? Where do you come from?
I grew up in les Vosges until I turn 18.
I was born on December 3rd, 1985, at 3 am. My mother always told me that it was a starry night, and also the time where mountaineers leave for their expeditions. Maybe I was destined to be in the mountains and to become a Chamonix guide!
What did you do younger?
I've always been quite competitive. When I was young, I remember that I had 43 trophies on the shelf above my bed. At the time, I was mostly competing in cross-country skiing and trail running. We were evolving at a fairly high level as we became vice-champion for the national title with Vincent Mougey, behind Vincent Vittoz from La Clusaz.
At around 18, I was in the snowpark of La Bresse. Someone came to me and told me "do you know that you can go and work for UCPA? They will pay you to be in the mountains".
Without thinking too much, I went and worked for UCPA in Les 2 Alpes, La Plagne and Tignes. At the same time, I prepared and passed the exam to become a ski instructor.
After this, I decided to go and live for a year in Canada to discover the famous British Columbia (famous for the snow). I was really keen to go there and see it with my own eyes. When I came back to France, I became a ski instructor for the French Ski School ("ESF").
What happened next?
Then I turned 29 years old; I had the impression that something was "limiting" me. I started thinking that I was only good at "selling ski turns", that I didn't know more. That's why I decided to go back to University. A few years later, I graduated with a Master degree in Business and ended up finding a job in the UK in Manchester. I was a Business Developer for an Industrial Company.
In 2013, I came back to continental Europe and got a job in Geneva for a Surface Coating Technology company. Everything was "fine", but I was missing the mountains, the contact with nature and the big spaces. I obviously did not get any of these sitting down in an office.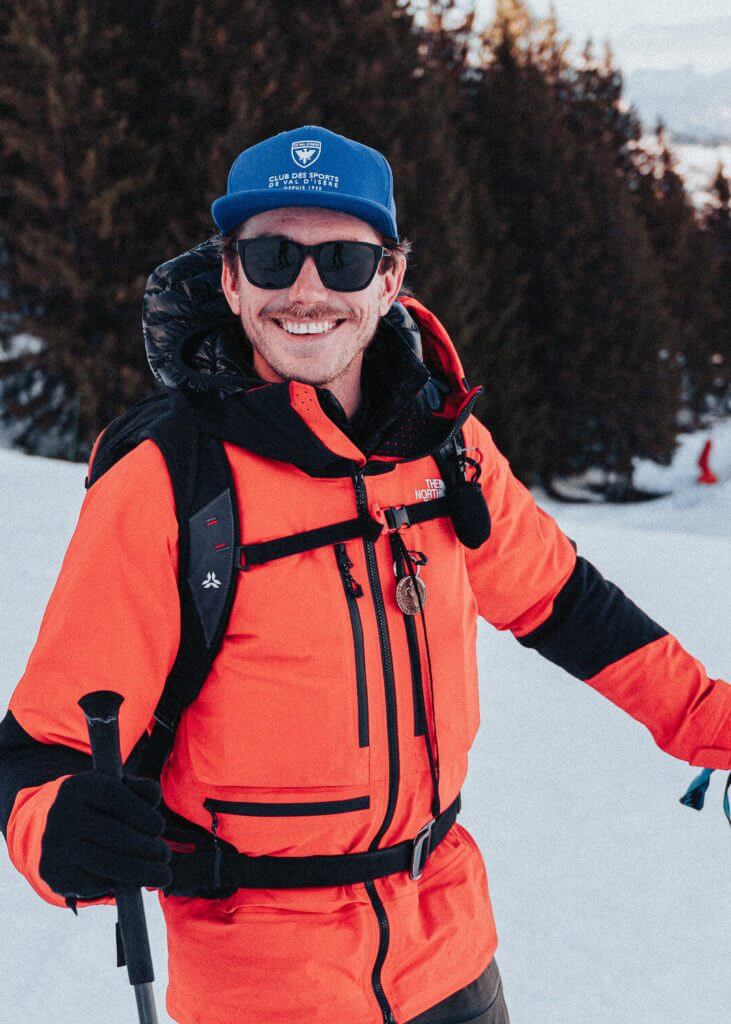 Back to the source – becoming a Chamonix guide
How did you get back to Chamonix? How did you leave the Corporate world?
What put me back on the "right" track was 2 friends. They were preparing their "list" to become mountain guides. The list is all the different tours (rock climbing, ice climbing, skiing, mountaineering…) you need to do in the mountains to apply to become a mountain guide.
I checked the list. As I could already tick most of the boxes, I decided to get into it too. Funny enough, I'm now the only one who got this far in the process. I'm supposed to become a Chamonix guide next year.
Back to the mountaineering world, what has been your big project?
It's in 2015 that I started training hard again. In 2017, right after I quit my job in Switzerland, I decided to go to Bolivia and climb as many 6,000m+ summits as I could in the Cordillera Real. I did this solo.
The year after, in 2018, I went to Peru. I skied the Huascarán (6,768m), and I did a premier where I skied the West face of the Toccllaraju (6,032m).
In 2019, I went to Kyrgyzstan, to the Lenin Peak, which is at the border of the country with Tajikistan. It's at 7,134m. I participated in the highest race in the world and finished 4th.
I also had this project in mind, to ski the Aiguille Blanche de Peuterey. After talking with some local friends, I gathered a small group (Boris Langenstein, Tiphaine Duperier, Vivian Bruchez and Tom Lafaille) with whom I had the pleasure to share the moment with.
My big current project is to do my first 8,000m and ski down from it. I was aiming for the Gasherbrum II this year, but covid pushed that back.
We sort of have the image of alpinists being roped together. Why do you do a lot of your project alone?
Well, yes, but at the beginning, I think that the first guides and mountain people were going in the mountains on their own. They were going with clients, but for sure they were also going alone. In some way it's like going back to the origin, being in communion with the mountains, with nature.
The other reason is that it's quite hard to find the right person for the right project at the right time. It isn't straightforward to find someone who will share the same objective. Also, when you are in the mountains with someone else, you are never really going at your own pace. You may be forced to go faster, slower…
Being alone gives you more control over the situation.
Do you have any partners helping you in this endeavours?
I'm currently supported by 3 different brands, Zag for skis, Plum for bindings and the North Face.
How do you divide your time between guiding and organising your projects?
I would say it's 50 – 50. I also help the North Face in developing a close relationship with the community of alpinists. In addition to all of this, I'm helping in an entrepreneurial project that proposes a high-end concierge service in Val d'Isère.