Faiçal Bourkiba
Faiçal Bourkiba is a Moroccan climber and alpinist. He is also an instructor at the French Alpine Club in Casablanca.
Faiçal belongs to this small group of young Moroccans promoting climbing and mountaineering in a country covered with mountains but where people are not originally climbers.
Equipment and infrastructure are still lacking, but nothing seems to be able to stop him. Driven by true passion and his generous heart, Faiçal is one of the modern Moroccan climbing scenes' engines.
Follow Faiçal Bourkiba on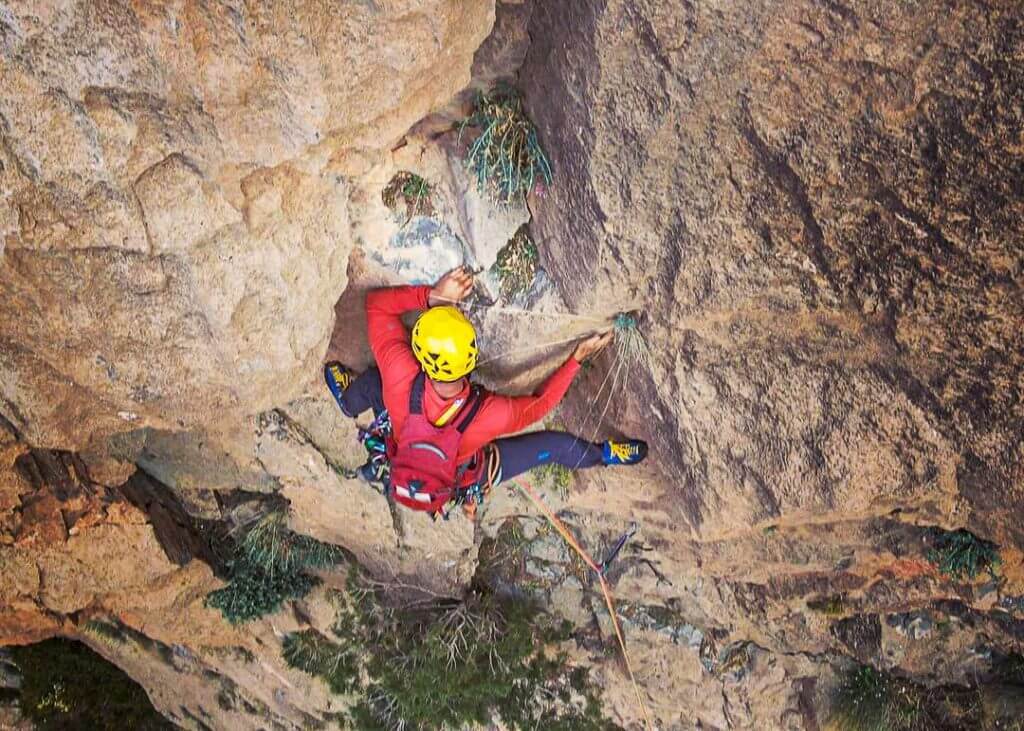 Morocco is slowly becoming a climbing playground
Can you give us a bit of background?
I come from Casablanca. I do not come from a sporty family; nobody in my family practices any sport; I'm the only one.
Everything for me started relatively recently. In 2009, my brother offered me a camera. The thing is, in Casablanca, for permit reasons, it's forbidden to take pictures. Because of this, I started travelling around the country to use my camera (laugh)!
I started hiking, then moved to some more challenging activities (climbing, mountaineering), and finally got hooked. Mountains were and are my passion.
Everything moved very quickly. In 2014, I had already touched the different 4,000 summits in the Atlas mountains.
In 2018, I became involved with the French Alpine Club in Casablanca. I've been teaching rock climbing and taking groups for mountaineering excursions.
In 2020, I contacted the Italian brand Grivel. I was looking for a partner to help me develop the climbing culture in Morocco. They responded positively to my request, and we've produced one movie so far, "Morocks".
My goal is to develop 2 to 3 projects per year, as I also work full-time as an international logistic manager.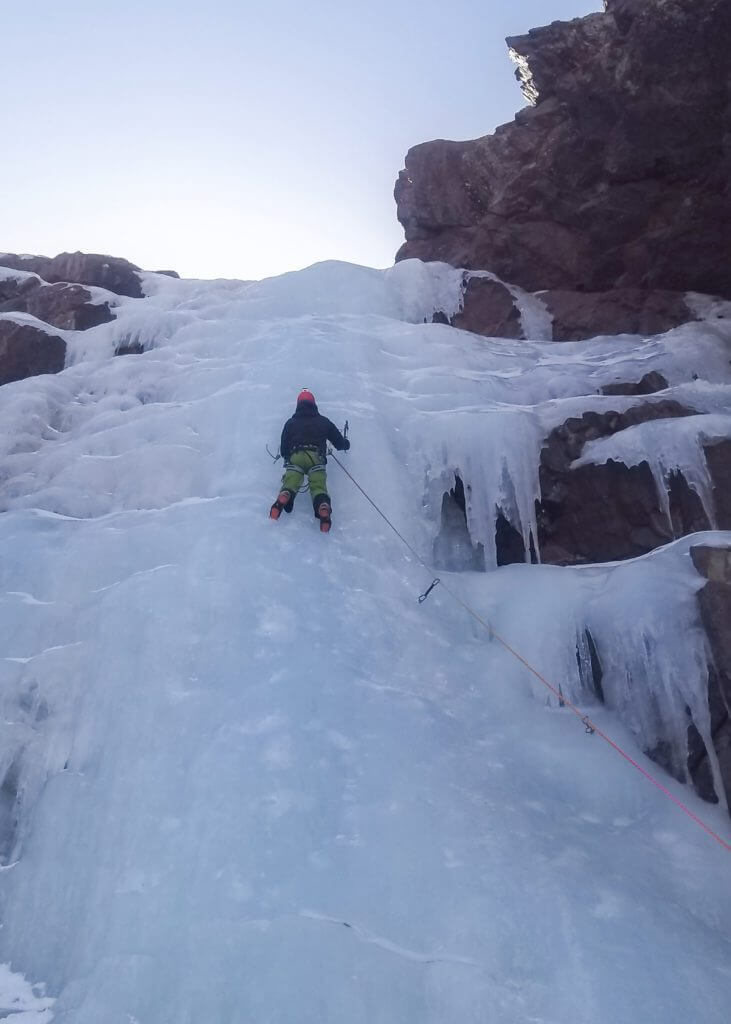 How are the mountains in Morocco?
Mountaineering and climbing in Morocco are much wilder than in the Alps in some respect. You do not have many Refuge/ hut here, only three! When you decide to go out, it requires a bit more logistics as, most of the time, you are going out there for a couple of days. The day excursion is rare.
One other thing is that you do not have a rescue service. If you have a problem in the mountains, you are on your own. We don't have the same infrastructure in Morocco as in France or Italy, for instance.
Usually, you would put your "base camp" in the closest village. If you have a problem, it's the nearest village that will try to rescue you. I think you need to be extra careful when you plan to go to the mountains.
Did you have any bad/ scary moments in the mountains?
Yes, a couple. I can give you one example. Once, in 2015, I was coming down a couloir and had broken one of my crampons, so it was quite challenging. I slipped and did a 60m fall – I was alone, which was a major mistake.
When I managed to put myself together, it was already night time. I was supposed to get back to the village at around 2 pm and got there at 1 am! And after this, I drove back to Casablanca, arrived at 6h20 and went to the office at 8 am (laugh).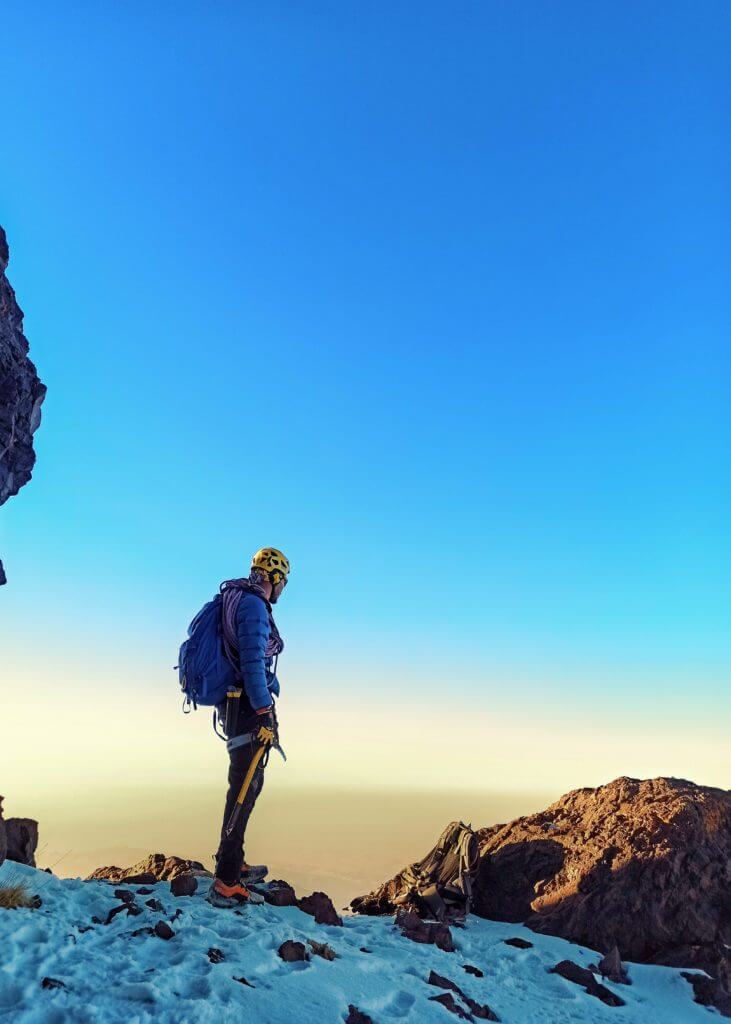 Faiçal belongs to that group of Moroccans pushing the discipline
What is Morocks? What did you discover?
Morocks is the first project I did with Grivel. Morocco does not come to mind when you think about mountaineering or climbing. In some way, it's weird because the mountains surround us, and they are not low. At the same time, Moroccans do not have a past in climbing.
With Morocks, I wanted to show the world that Morocco could be an excellent mountaineering destination.
I discovered that people in the mountains were climbing to go and save their goats. Climbing wasn't a sport. They didn't have any equipment whatsoever. They were climbing in sandals! So it was only an activity you would do by pure extreme necessity.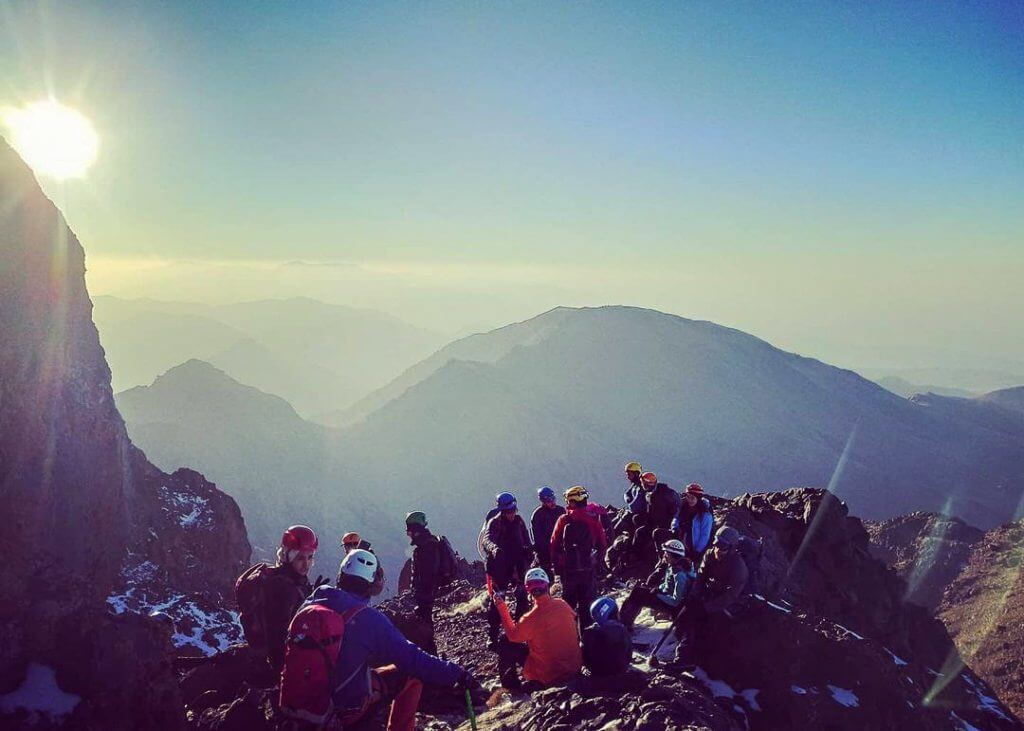 How big is the climbing community now? What has changed?
Everything started with the French, who came for sport climbing. Around 2000, 2004, mountains became a bit more popular amongst young locals. Development is slow as we lack infrastructure and access to equipment.
We need to go abroad to buy equipment. Generally, when one of us go, he/she goes with a shopping list (laugh).
Do you have a big group of people you are going out with?
Well, not so big. Fortunately, my girlfriend is into climbing too (laugh). Otherwise, I generally hang out with a core group of 4 or 5 main partners.
Where would you recommend someone who is coming for a climbing trip to go first?
It's a tough question! You have so many places you can go to! You can go to Imlil, no too far from Marrakesh. You also have Azilal, which is a very wild region, extremely beautiful.
Do you have any specific projects outside Morocco?
The 82 4,000-meter summits in the Alps is something I'd love to do. I have proposed that project to Grivel, so fingers crossed (laugh).
I'd like to climb Mount Ararat, in Turkey, a volcano that is 5,000+.